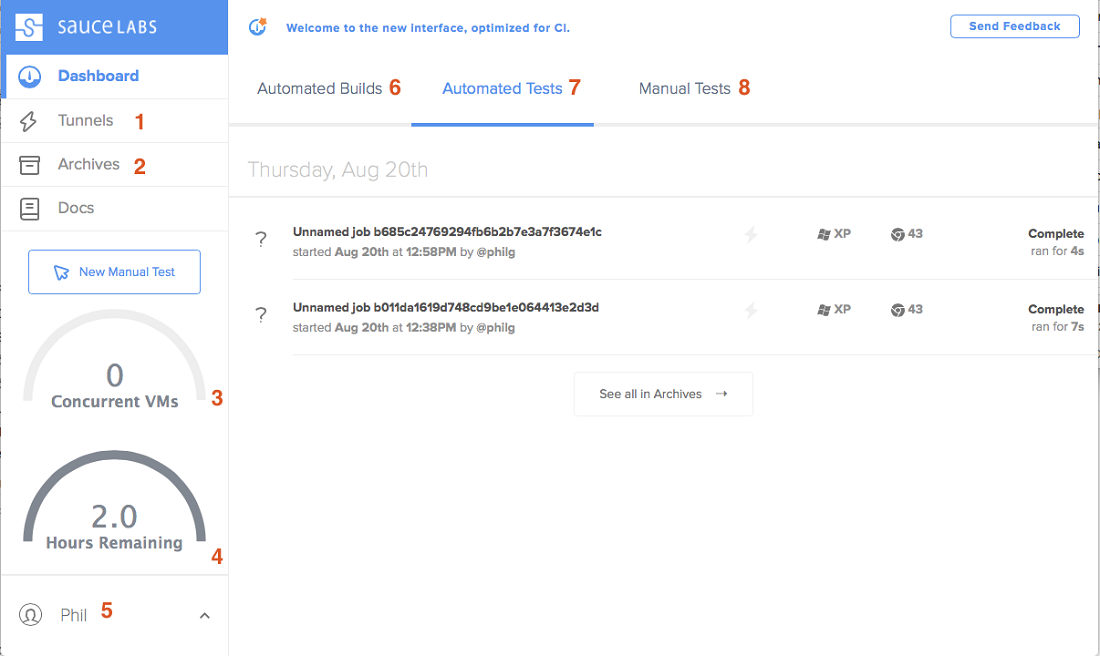 The main benefits of Sauce Labs are its powerful and valuable cloud-based capabilities that aid developers and testers to run tests seamlessly, automated testing that helps users run tests in a cost-effective and fast way, its ability to detect app development issues and help developers fix the issue fast, and the wide range of open-source coding. Here are more details:
Powerful and Valuable Cloud-based Capabilities
Source Labs provides its users with simple but advance cloud-based capabilities combined with an open-source code methodology to help them test their web and mobile applications. The platform offers all the right tools that testers and developers need to run a test across various browsers, platforms, as well as integrations.
Automated Testing
Sauce Labs run the tests through metadata, console logs, and Selenium, hence accelerating and optimizing the test process. With automated testing, developers can acquire responses as well as test results as quickly as possible. Users who are developing applications for mobile devices, on the other hand, can use Sauce Labs' automated tests to amplify the emulator and simulator testing. The ability to run the test, maximize the test results and the coverage even without the use of real device platforms can help businesses and developers save money while still getting the needed results.
Detect and Resolve App Development Issues Fast
When developing applications, it is often inevitable to encounter errors and bugs. These issues typically slow down the entire app development process. Sauce Labs help developers detect and diagnose the problems. It also streamlines capabilities and resources so users can immediately find effective solutions to the issues detected.
Open Source Coding
Source Labs' open source coding brings innovation and freedom for architecture, infrastructure, and design of applications. With the wide range of open-source coding, developers can seamlessly work with Selenium's open coding framework.