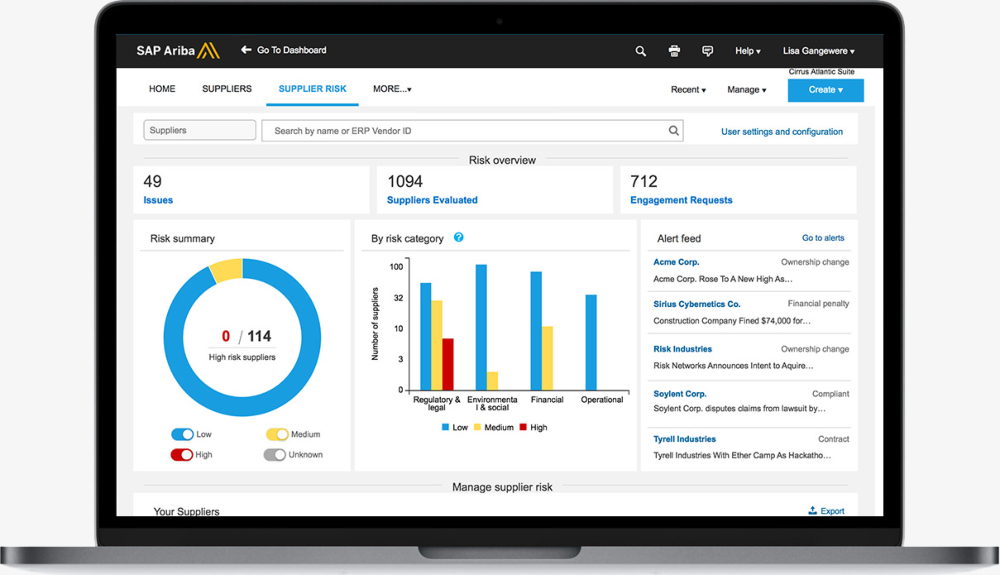 The main benefits of SAP Ariba are its cloud-based solutions, its management solutions, and its global Ariba network. Here are more details:

With SAP Ariba's cloud-based solutions, businesses become more collaborative and competitive. There is no expensive software or hardware required in the installation. Wherever they may be, whenever they may be, and whatever browsers they are using, users can access the software. Any back-office or ERP system a company may already have can be easily integrated with the software, not only extending functionality but also giving users the ability to collaborate with trading partners and share processes.
SAP Ariba users can have insight into their company's spending habits with the expertise and spend management solutions the SAP Ariba provides. Those insights are also used by SAP Ariba to aid in the negotiation of better deals. The costs of services and goods can also be lowered without any added risks or missed compliance, thanks to the network of suppliers users are connected to. A global reach and new intelligence and capabilities are also utilized by SAP Ariba's financial chain management, resulting in liabilities being turned into strategic assets.
SAP Ariba users also have the Ariba Network, which connects all stakeholders and systems in a smart, simple, and open way. Costs are reduced, risks mitigated, and products are able to go to the market thanks to this network. The Ariba Network does this through solutions like item cost tracking, supply availability tracking and assessment, integration of sourcing and product design teams, reduction of excess inventory, and contract compliance enhancement, just to name a few.