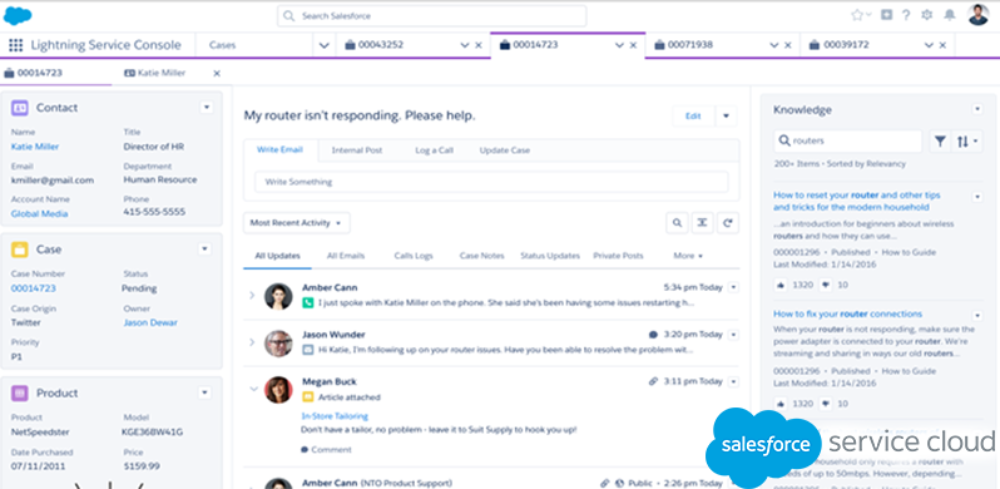 The main benefits of Salesforce Essentials are its quick and easy-to-setup CRM system, it boosts sales, it improves customer service, and it supports scalability. Here are more details:
Quick and easy setup for CRM system 
Small teams and businesses are the targets for Salesforce Essentials so it has simplified its setup. A setup assistant loaded with built-in tutorials that guide users during setup, together with Trailhead, gives users interactive online guidance and setup at no cost. Trailhead discusses a variety of topics, which are categorized into Beginner, Admin, and Business User.
Increased sales
With Sales Cloud Essentials, sales teams can see a customizable view of sales details, and can also follow leads and pick out key contacts that would speed up the sales process. Sales activities are automated and its Einstein Activity Capture feature gets rid of the necessity of using spreadsheets by tracking meetings, calls, and emails automatically. Customer records are also captured and kept up-to-date with the built-in AI and it does this by connecting a user's calendar and email. Its availability on the Salesforce mobile app also makes it easy for users to access data and update it whenever and wherever they may be.
Improve customer service
Small businesses' customer support teams can benefit from the Service Cloud Essentials, which automatically connects and centralizes multiple cases. Agents can resolve issues quickly as they can access this on any device, wherever they may be. Repetitive tasks like assigning tickets based on skill level or routing questions to another agent can be automated.
Can grow with the business
While it is built for small businesses, these businesses don't need to discard it once they start to grow as the platform is scalable. It connects and integrates business data easily. Existing business apps like signatures and customer surveys can also be easily incorporated.