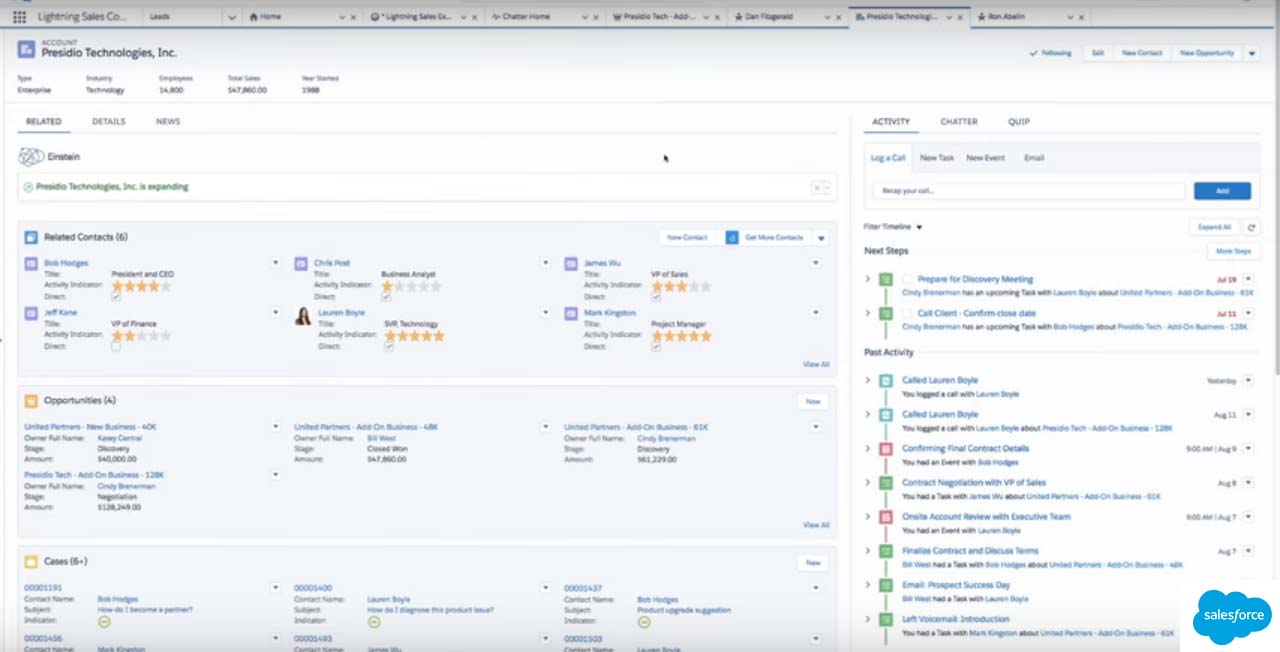 Salesforce CRM reviews indicate the platform gives users a complete view of their customer information through its Contact Management feature. This contains data such as a customer's activity history, conversations, and social mentions. The Sales Collaboration module simplifies tracking of deals. Meanwhile, Opportunity Management and Sales Performance Management give you crucial insights you can use in closing deals such as analytics on opportunities and setting of metrics-based goals, respectively.
Collect more leads
Salesforce Sales Cloud shortens the sales cycle by automating the entire process of generating quality leads. From creating campaigns for tracking clicks, Salesforce CRM optimizes getting more leads and nurturing them to prepare for conversion. Once a lead is sales-ready, they will be forwarded to the right agent at the right time to ensure closing of deals effectively. Apps such as Sales Data, Partner Management, Lead Management and Marketing Automation creates a systematic pipeline for gathering more quality leads.
Accelerate productivity
Keeping all information in one place, you can enhance the productivity of your sales teams by empowering them to prioritize and make smart decisions. In-line intelligence and best practices move deals faster. Meanwhile, the Visual Workflow feature enables drag-and-drop capability for business processes such as deals, expenses, and discounts. Users can access the system anytime, anywhere using any device. Team collaboration is also enhanced by sharing and syncing files and tracking changes in real time. Furthermore, Salesforce Sales Cloud reviews pinpoint detailed reporting and analysis generated from your sales team's performance help users develop strategies and approaches that enable efficiency and productivity.