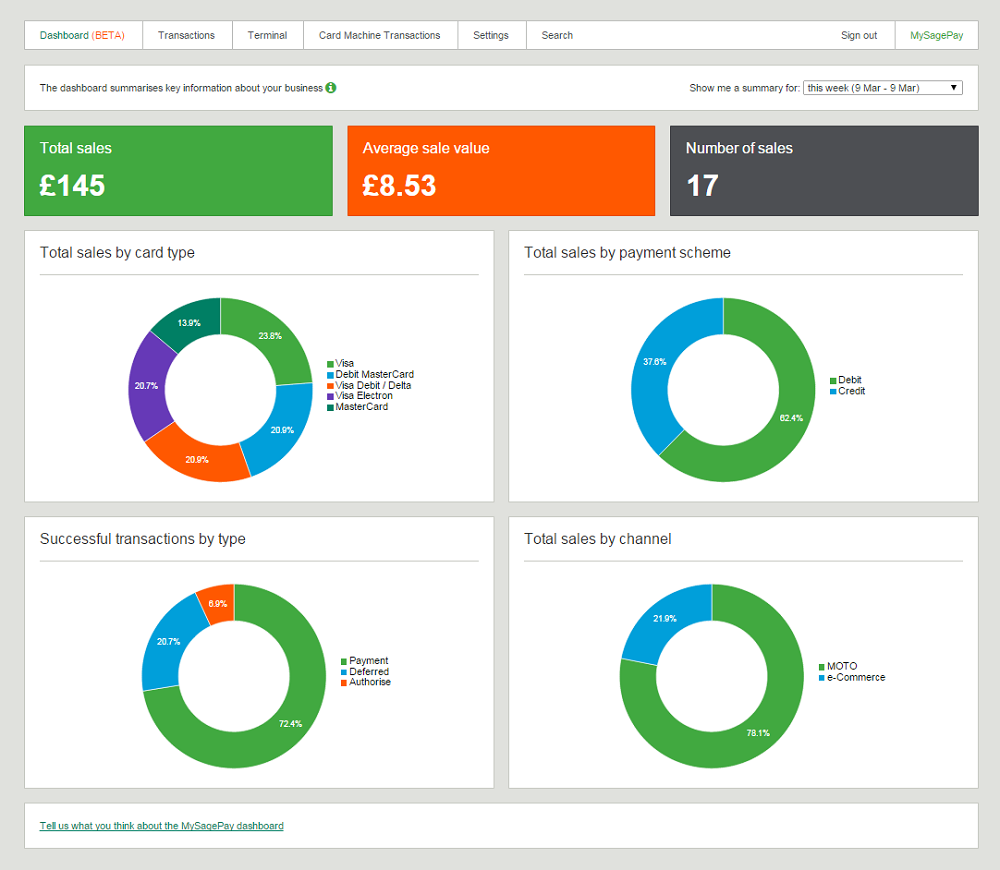 The main benefits of Sage Pay are its online payment collections, numerous terminal options, and secured transactions. Here are more details:
Online collection of payment
The vendors of Sage Pay understand that there is no longer just one simple cash transaction for collecting payments. They knew that the number of ways to make and collect payments has greatly expanded, which is why many businesses have adopted the digital way, the online payment. Sage Pay fully supports this method and makes it a secure and simple process. There is a payroll feature as well, which makes payments for services smoother.
Card terminals
With Sage Pay, gone are the days for you to collect payment at the desk. That is because the system enables you to collect payments face to face via card terminals. This is a handy product especially for stores as well as for businesses the utilize POS systems. It has a highly-interactive interface and touch screen system with a simple but clear display. This makes the process both easy and fun.
Virtual terminal
There is an online visual terminal that you can use to collect fees over the phone. Mail order processing is also easier with the system because paperwork is reduced, if not removed. The terminal's web interface is also designed in an intuitive manner to ensure that users will find it easy to navigate and use.
Secure Transactions
Sage Pay features automated mechanism with regards to invoice payments. It also offers comprehensive customer support for its users in trouble as well as fraud prevention features. With these, the platform is a better and safer choice when it comes to payment processing.