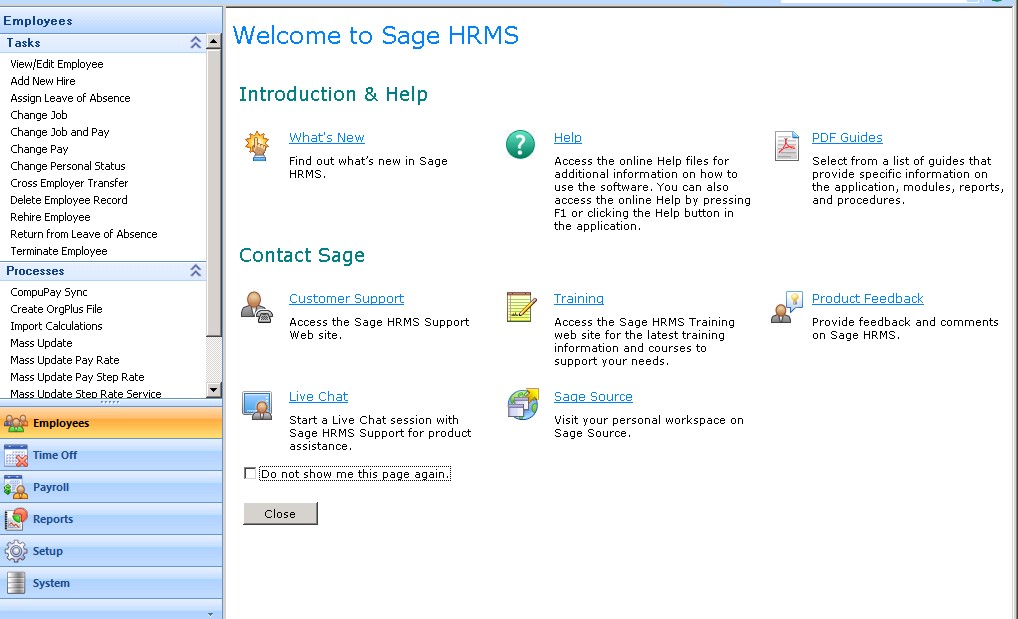 The main benefits of Sage HRMS include reliable human resource management platform, payroll management solution, and a wide variety of tools and functionalities. The software is created by HR experts, meaning it is designed explicitly for businesses that require HR tools and features to streamline processes that involve performance management, recruitment, development, talent management, and others.
Sage HRMS assists businesses and organizations adhere to industry rules and government regulations to ensure compliance and help them avoid the possibilities of violating the industry standards. Sage HRMS mixes components of benefits, payrolls, performance reviews, employee self-service, and applicant tracking system–all integrated into a centralized human resource-payroll system.
Sage HRMS proves to simplify the management tasks, which allows the HR professionals and managers to pay more of their attention and knowledge to get, maintain, develop, and pay their employees. Besides that, the software is also equipped with analytic tools so businesses can evaluate the employee, find out performance problems, see who needs improvement and more training and determine talents who are ready for promotion. Also, this analytics functionality is valuable in offering insights required to make informed business decisions.
The software's payroll solution lets businesses and organizations fully understand their Return on Employee Investment (ROEI) while helping them improve both HR and payroll processes. Finally, Sage HRMS automates and simplifies the daily HR and payroll processes to help users obtain their business goals while having peace of mind that payroll is accurately managed