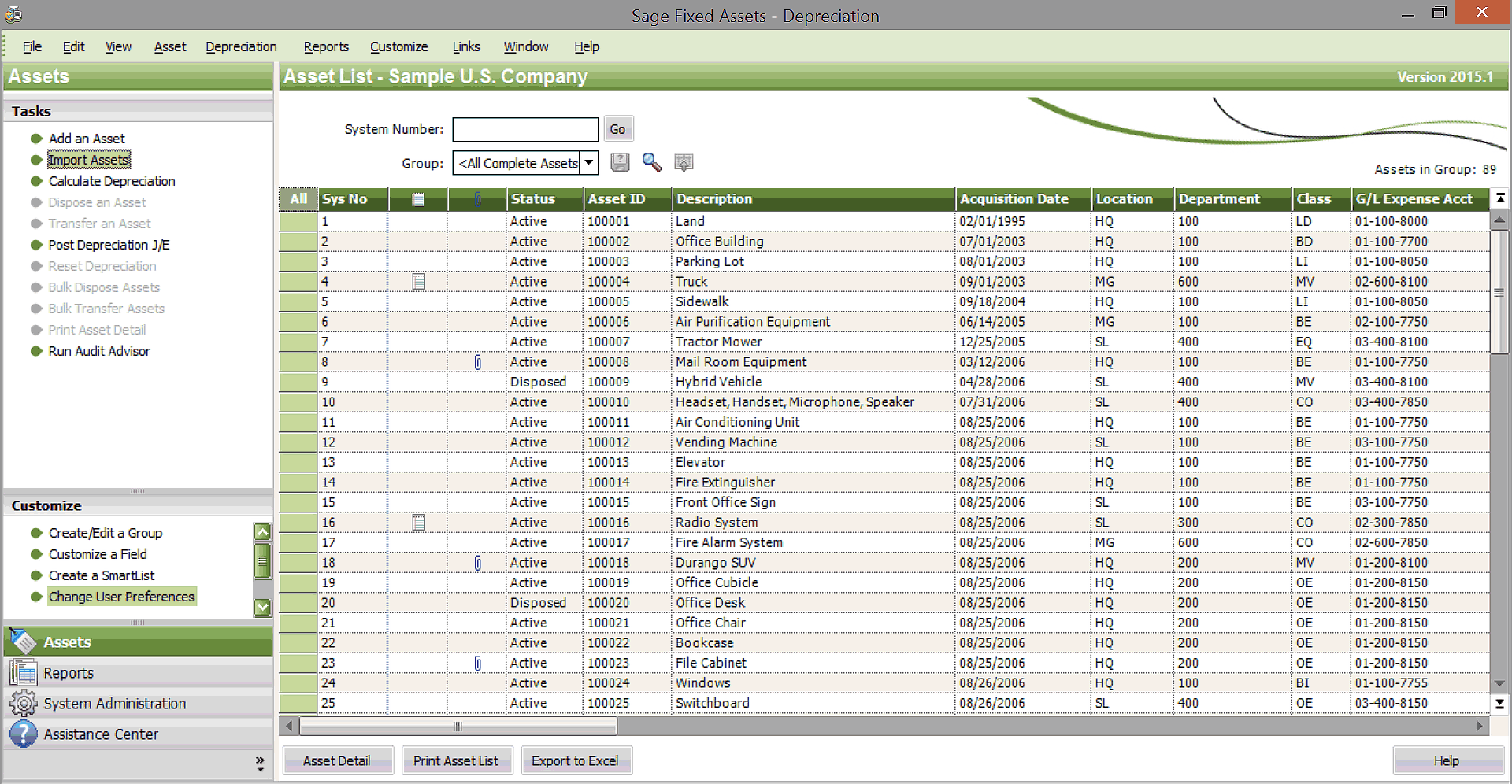 The main benefits of Sage Fixed Assets are its simplified fixed asset tracking, intuitive user interface, and multiple project management. Here are the specifics:
Sage Fixed Assets has an intuitive interface that gives users the flexibility to manage the overall lifecycle of their fixed assets. Sage Fixed Assets – Depreciation has advanced features that help you in the preparation of allocated costs, year-end financials, depreciation calculation, repetitive data entry, as well as store online images of asset records. Sage Fixed Assets – Depreciation also provides over 50 depreciation techniques to ensure compliance with government rules and let you integrate it with the leading ledger systems.
Its planning tools let users manage multiple projects regardless of size and type. Reports and in-progress construction projects can be managed easily through multiple levels of detail tracking. It includes over 45 user-defined files and some built-in reports like actual versus budget variance and project status. With Depreciation, those ready-to-use assets can be created as well. Its Project Snapshot offers data for effective expensed and capitalized asset management.
Sage Fixed Assets – Depreciation also include over 30 reports that are all ready for use. Besides that, the module can also allocate depreciation and cost for individual or group assets to multiple funding sources. This tool guarantees a GASB 34/35 compliance, having the capability to make budgetary books intended for asset budgeting projects.
The software's Tracking tool has user-friendly wizards that guide users throughout the process of inventory tracking. This tool helps users prevent asset theft or loss and cuts down on tax and insurance overpayments. On top of that, the module contains more than 40 customizable fields wherein data entry with images and notes define the record of each asset clearly. Lastly, its Tracking tool integrates with Sage Fixed Assets – Depreciation so you can keep all information in a centralized location.