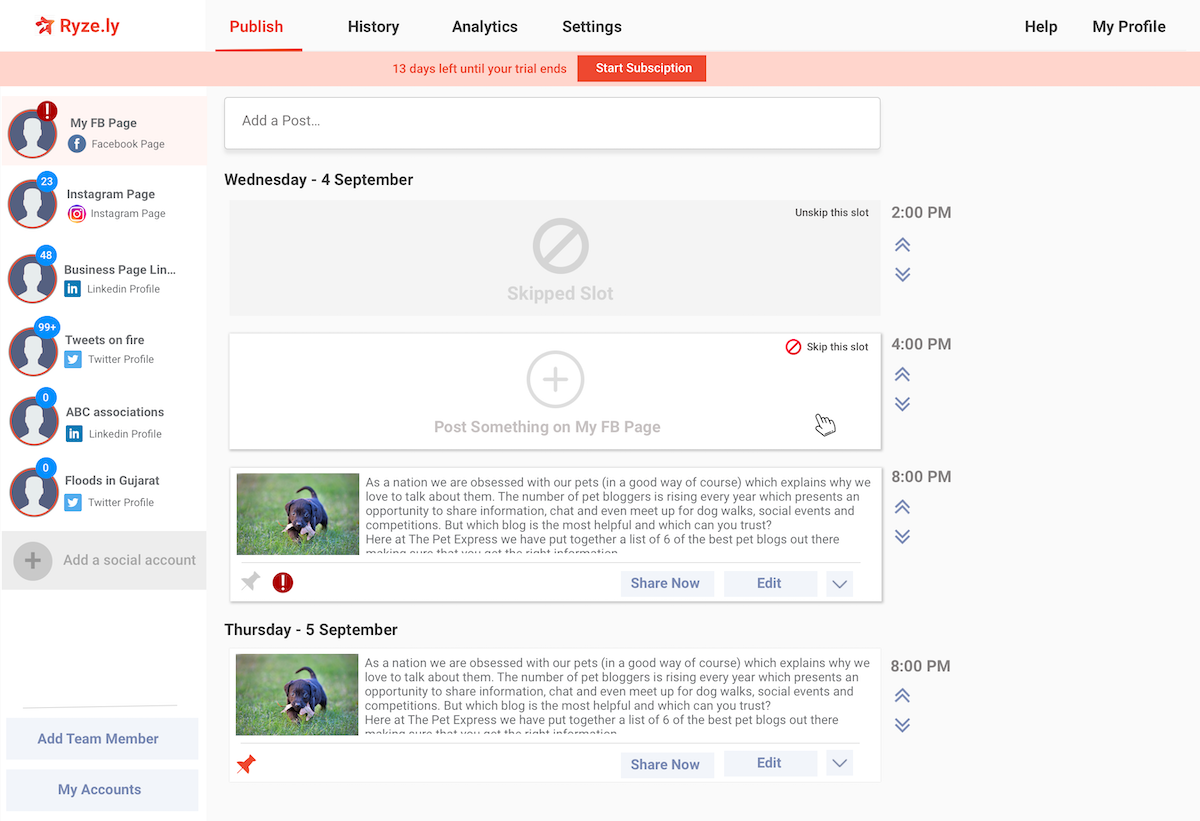 The main benefits of Ryzely are unlimited social accounts and posting, ease of use, network optimization, flexible content planning, and actionable analytics. Read on to find out more about each benefit. 
Unlimited Social Accounts and Posting
Setup multiple accounts and schedule multiple posts with Ryzely. This solution even goes as far as to let you schedule your content for the whole year. It offers no limit to the content that you can post nor the accounts that you can setup. 
Ease of Use
Ryzely helps users create content for any and all social networks. It simplifies the creation of content, complete with images and videos, meant to capture the attention of your audience. You can use your dashboard to empower your team and oversee all operations as they move down the pipeline. 
Network Optimization
Ryzely equips its users with features that can potentially help you reach your audience more efficiently. By leveraging hashtags and mentions, this solution lets you create platform-specific content to maximize your campaigns. 
Flexible Content Planning
Ryzely allows you to post either immediately or in advance. With its features, you can map out your social calendar months in advance. You can use the time you've saved with Ryzely by growing your audience and finding new trending topics to feature. 
Actionable Analytics
With Ryzely's analytics, you can discover the performance of your posts by its reach and engagement. This lets you pinpoint not only the demographics but the psychographics of your audience so you can tailor your future posts accordingly.