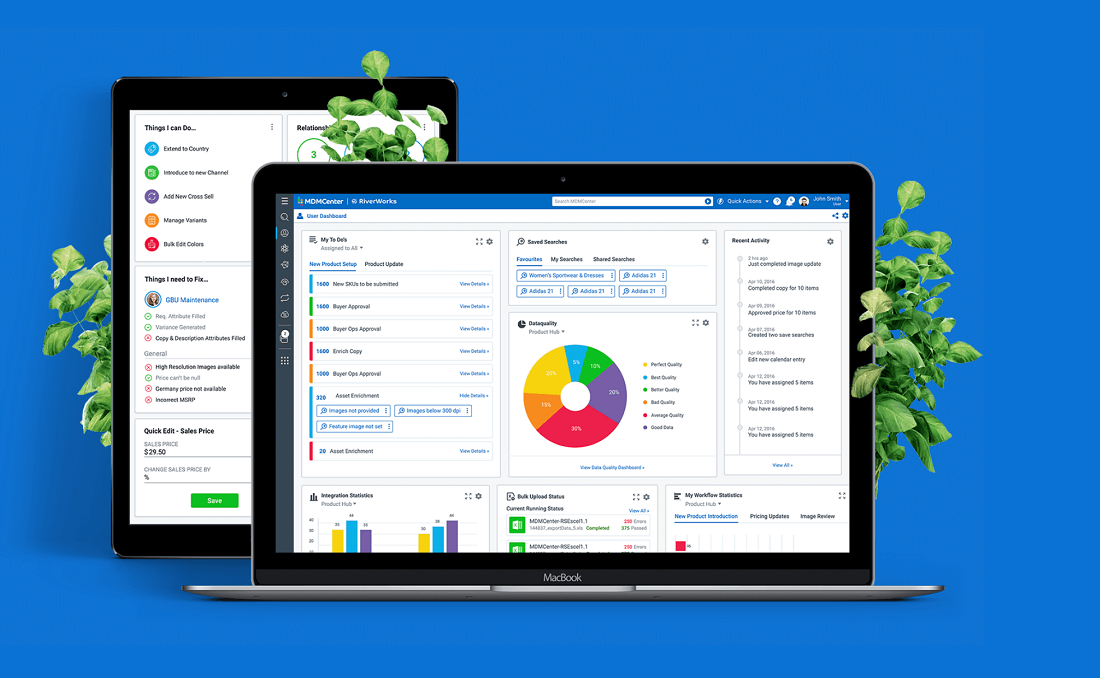 The main benefits of Riversand PIM are its tools and features for product information management, the accelerated workflows and operations it brings to businesses, and the simplified process of searching for product information by consumers. Here are more details:
Comprehensive PIM solution
Since in business world nowadays commerce and content go hand in hand, consumers and companies must have a method for quick and easy access to the latest product information which is a significant basis for decision making. That is because as the needs for more details rise, the demand for making information relevant, accurate, and accessible also increases. With Riversand PIM, that concern is addressed. It provides users with a user-friendly, feature-rich platform for managing product information which is capable of easily bridging commerce and content through highly accurate, complete, and rich data.
Accelerated workflows
There are various ways that the system aids businesses in accelerating their workflow. For starters, Riversand PIM makes achieving faster time to market of catalogs possible. It also increases the pace of implementation of the company's merchandising strategy. Then, there is the accelerated finishing of Supplier Data on-boarding. Also, since data are no longer complex, businesses can then further improve transparency and make integrations simpler and faster.
Simplified search and navigation of information
Consumers would benefit from Riversand PIM as well since they no longer have to spend a great amount of time in searching for most relevant information. The system makes it possible for users to simplify navigation and information search which results in potential and current clients to instantly find what they need, without having to dig through loads of useless data.