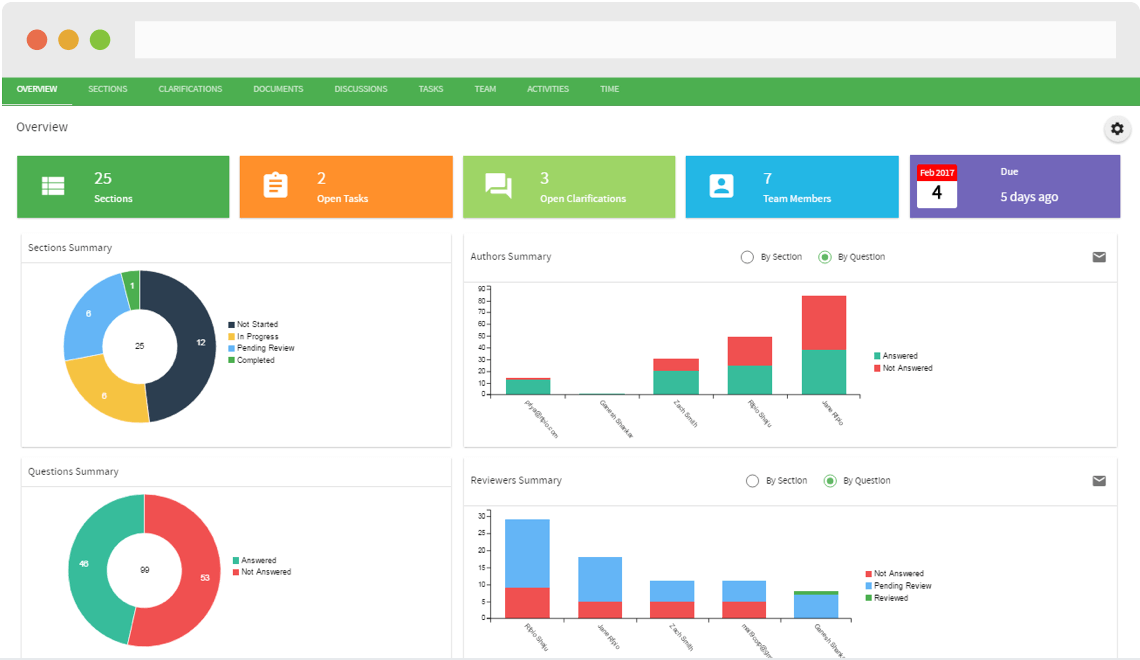 The main benefits of RFPIO are its intuitive and straightforward interface, robust set of features, and ease of use. Here are more details:
RFPIO is the only RFP solution in the market enabling users to format or import RFP questionnaires and be able to export them back to their original source file. This expedites the RFP process and saves both time and effort for companies. The solution also boasts of great speed. Uploads are very fast regardless of the file type. Furthermore, there are many different custom templates available so that designing questionnaires is a breeze. What's more, is that it allows for collaboration. It tracks RFP completion and monitors which sections of the RFP have been reviewed, completed and who have been assigned to where. All of this is done in real-time.
RFPIO is fitted with an adaptive learning engine. This enables users to make response management more effective and, also importantly, more convenient. This feature includes an autosuggest function and a library of useful responses. This enables teams to quickly input data, insights, comments, and answers expediting the whole process. All of these are fitted in a very intuitive user interface and dashboards that are easy to the eyes. With such, advance planning can be carried out and be carried out with data-driven insights.
The platform is conducive to teamwork and collaboration. Daily summaries are automatically generated and delivered directly to one's inbox. This includes complete audit trails that inform task handlers better of the current situation and histories of deliverables. Its design is intuitive and straightforward making the execution of RFP processes easy and straightforward as well.