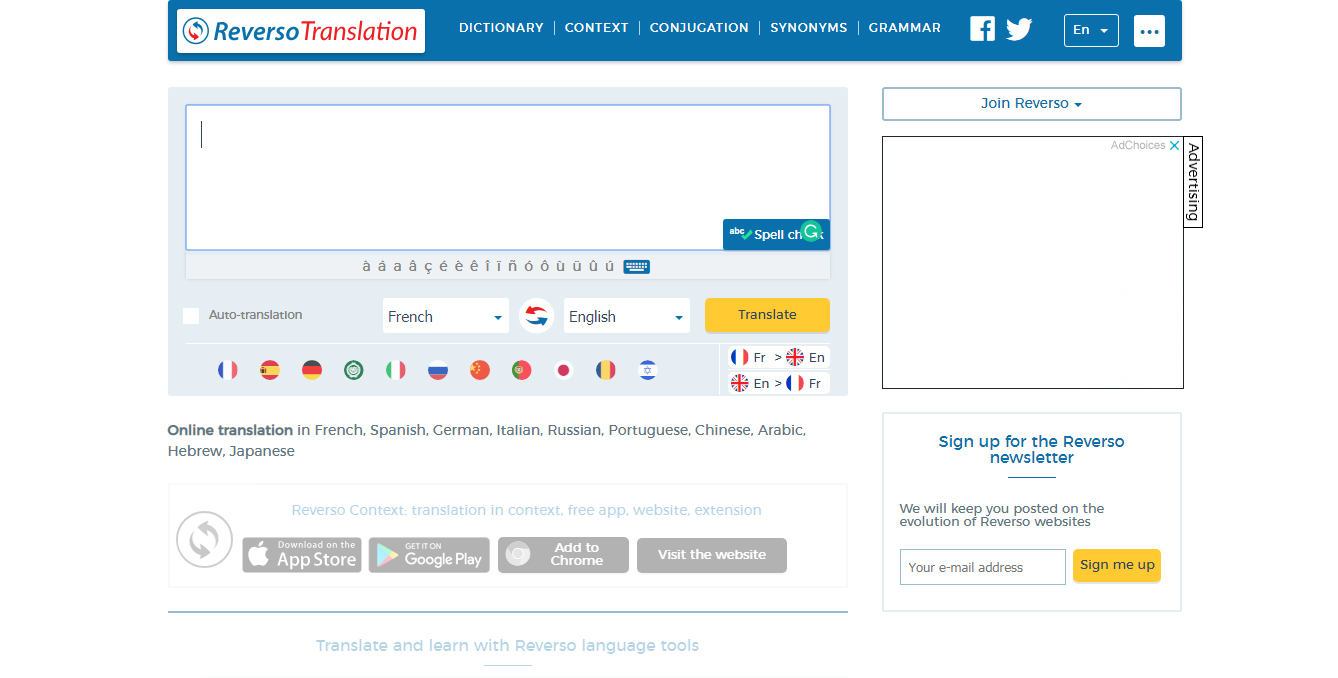 The main benefits of Reverso are providing an easy way to translate languages, offering a learning tool for new languages, and functioning as a dictionary. Here are the details:
Reverso gives users with an efficient avenue to translate and learn a myriad of foreign words, and unique expressions. The translations are available in 11 languages such as English, French, Italian, Spanish, German, Portuguese, Dutch, Polish, Russian, Arabic and Hebrew. The app has access to a large database of real-life use of the words and a reliable linguistic search engine. These tools also come in with the essentials for language learning such as review materials, and pronunciation details, which allow users to write, read, and speak in their chosen foreign language.
Other than just word translation, Reverso assists users to learn deeply about foreign languages. Reverso attains this through its Phrasebook feature that gives users access to have a search history and example preferences for easier future reference. Users also progressively learn words and phrases using Flashcards. Users can also even look back on their search through study history through Reverso Context online portal, which can be accessed on all devices with internet access anywhere and anytime.
Reverso also functions better than regular dictionary checking when it comes to translation. Its system covers some specialized finance, business, technical, or medical terms. Conjugations, Idioms, and even reverse translations are also included. The program greatly works for professionals as translated terms and assists them to use its correct pronunciation and in the right context.
While Reverso showcases a large vocabulary library and many effective translation tools, it's still simple to use which is helpful for both new and experienced users to translation software. This app is streamlined to be used by anybody due to its intuitive tools.