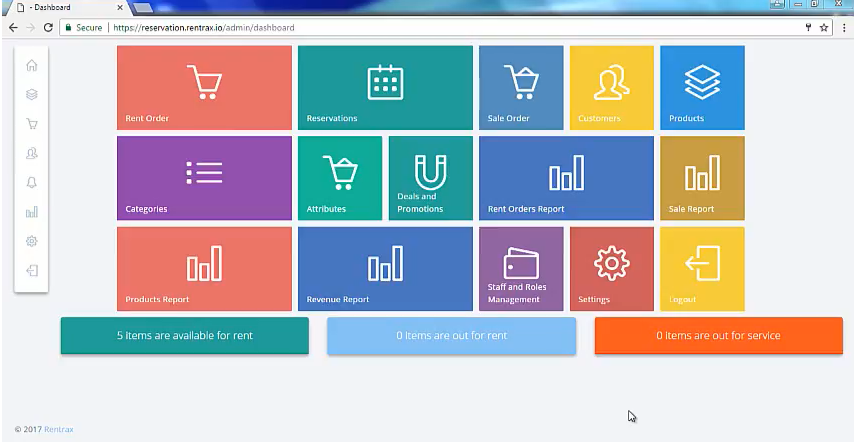 Here is a summary of the benefits you'll find in using Rentrax:
Processes reservations and bookings online
Rentrax reviews on the web reveal this software gives a convenient solution for customers to reserve the equipment they need online. The software automatically syncs and logs the reservation and booking. Hence, it streamlines the entire process in setting reminders for the equipment booking and inviting the customer to view their booking. Additionally, it separates bookings made online and in-store so you can easily track them individually. Its integration with various payment providers lets you process payments securely.
Updates inventory in real time
As one of the most important aspects of your business operations, Rentrax ensures your inventory is updated when an equipment is rented and returned automatically to stay on top of each item's availability. It takes inventory management a step further by giving you real-time reporting of each product's performance. Getting visibility over products that gets rented out the most and the least can help you in enhancing your company's bottom line. You also get information over products that are scheduled for maintenance to maximize its longevity.
Optimizes transactions with POS solution
In addition to its rental tools and features, Rentrax reviews indicate that users can utilize Rentrax's POI solution to handle sales. This is designed for businesses that sell protein bars, sports clothing apparels, and supplements, among others. Having a single, centralized solution for your sales and rental transactions simplifies your operations. It also integrates seamlessly with your existing POS system if you have one and doesn't require you to switch systems.