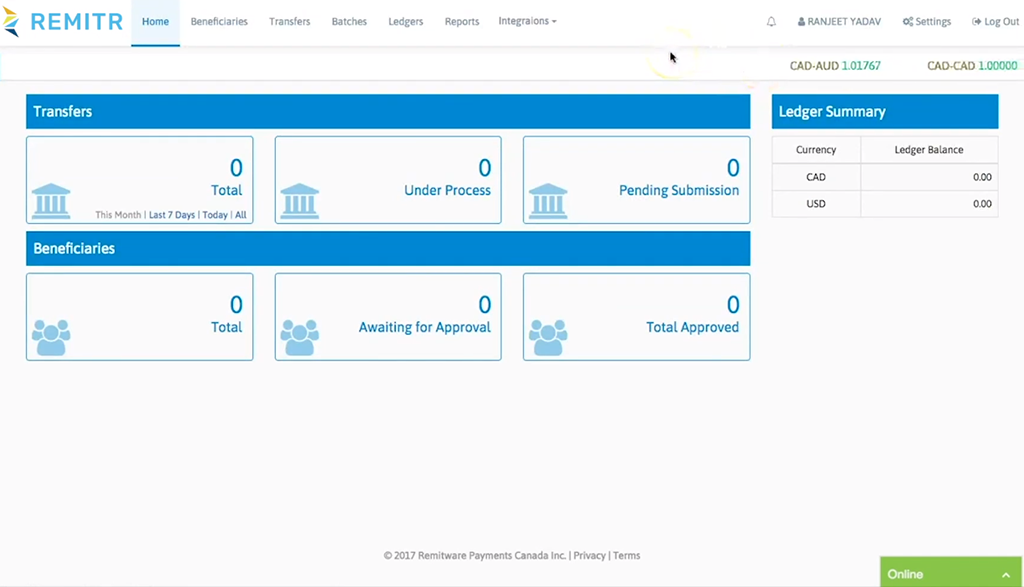 REMITR provides businesses and individuals with a convenient, secure, and quick online money transfer solution. Here are some of the benefits in using this service:
Convenient online money transfer
Based on REMITR reviews on the web, users like how REMITR is simple, easy-to-use, and fast. Transferring funds involve simple steps as you only have to select the payee, amount, and currency. When sending an invoice, you'll provide your personal REMITR Global Account number where clients or customers can send their payments. You can transfer funds to your bank account and withdraw cash with ease.
Fast, global payment processing
REMITR's transfers arrive in your account in an average of 1 business day for US and Canada. For other countries, it takes 2 business days which is still faster compared to other methods that usually take 5 business days. REMITR has live FX rates 24/7 where you can process payments in over 150 countries.
Suitable for any industry
Scouring the web for REMITR reviews lets us know that businesses of any industry can use the service. It has solutions to suit the payment methods of freelancers, ad networks, affiliate networks, suppliers and contractors, tech companies and travel businesses. Transferring money is secured as REMITR is a FINTRAC-registered money service.