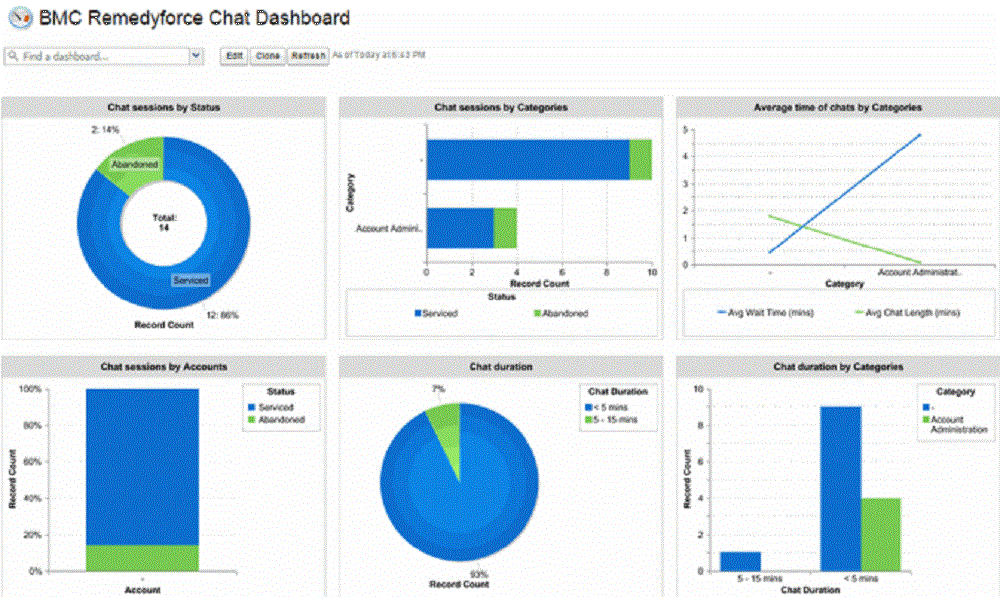 The main benefits of Remedyforce are the efficiency it brings to service delivery, capabilities to empower users of better and more informed management, and the customizable self-service features. Here are more details:
Streamlined service delivery
Thanks to the integration and automation capability of Remedyforce, not only manual labor is significantly decreased but service delivery is also streamlined. There are smooth upgrades that allow businesses to get the most value out of their investment on the system.
Smarter management
Management becomes smarter because users are provided with real-time analytics and a dashboard, which allows them to make better-informed decisions. The system also brings about intuitive configuration and administration that is helpful for users because they are able to focus more on growing their business value.
Self-service features
There are various self-service features in the system that can be personalized. This gives users immediate access to service offerings.