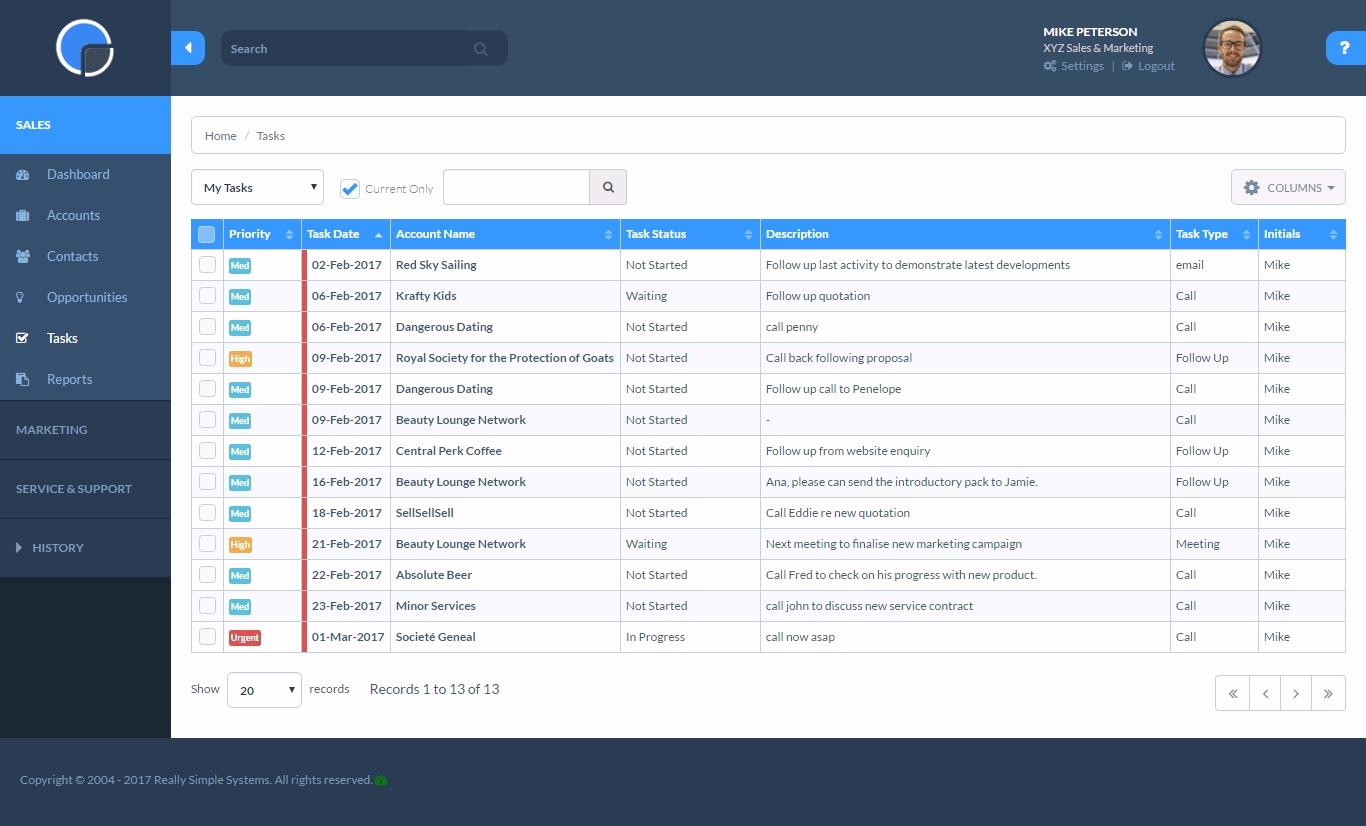 The main benefits of Really Simple Systems CRM are its easy-to-use CRM platform, centralized system for email marketing, scalability to grow your business, and real-time synchronization. Read on to learn more about Really Simple Systems CRM's benefits.
It is flexible enough to work both for small and medium-sized businesses as well as for larger companies. It only takes a matter of minutes for users to get the hang of using it.
With Really Simple Systems CRM, there's no need for a separate email service provider as the integrated email marketing module allows users to send emails and newsletters directly from the CRM system, as well as build marketing campaigns.
Free support is offered by the vendor, so users can quickly get started with the system. With it, users can effectively and properly use the system. Two plans are also available to users. Startups can start with the Free plan, which they can eventually scale up to either Starter, Professional, and Enterprise as their business grows.