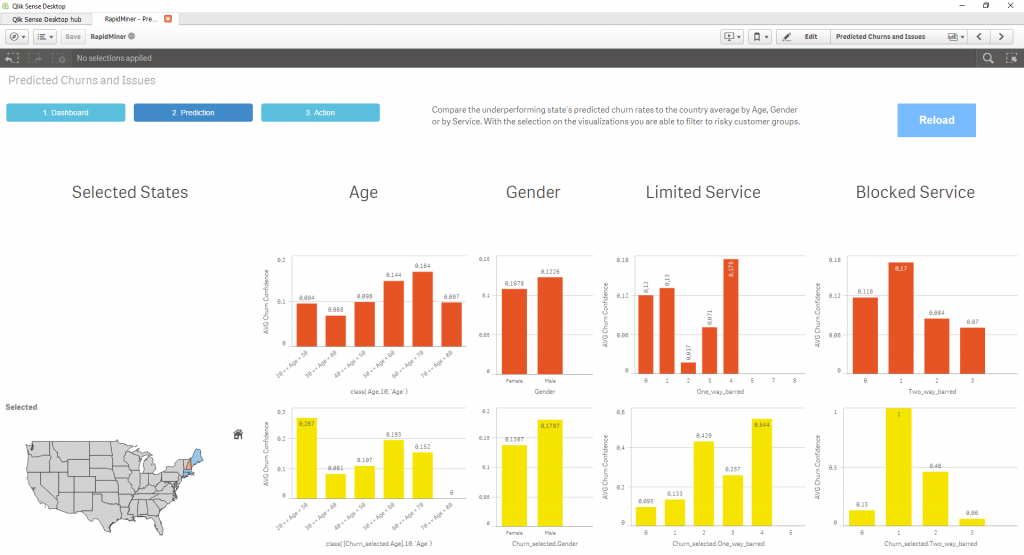 The main benefits of RapidMiner Studio are its comprehensive suite, intuitive interface, and easy data extraction of any size and format. Here are more details:
With RapidMiner Studio, professionals are afforded with a comprehensive suite that extracts insights from complex data sets. It boasts of a toolset filled with useful technology to mine, handle, and analyze huge swaths of data. From these, business professionals can make insights from compiled volumes of information from different sources. Professionals will be able to eliminate bad assumptions, reduce liabilities, curb risks, and minimize the occurrence of false positives in decision making.
RapidMiner's powerful capabilities are expertly fitted into an intuitive GUI. This makes executing powerful operations easier. This does not just save effort but also time, and time saved in handling data can be used in other important processes that can grow an organization. Thanks to the predefined relationships, repeatable operations, and built-in templates, RapidMiner is able to expedite analytics processes; and better yet, expedite the achievement of goals and objectives that these analytics processes serve. The suite boasts of more than 1500 algorithms for machine learning plus other operations to help you build robust predictive models.
Using different types of data from different sources is no problem for RapidMiner Studio. It has native data connectors that allow you to extract data from any internal or external source, of any format and size. With support for over 60 file formats, you are able to handle virtually all types of data pertinent to analytics. You can apply many machine learning tools available in the software to help classify and cluster these data. As everything is readable for the software, regression tools can be applied to anything. Furthermore, RapidMiner has a native integration with programming languages such as R and Python. Also, it has pre-built custom scripts and extensions that one can take advantage of.