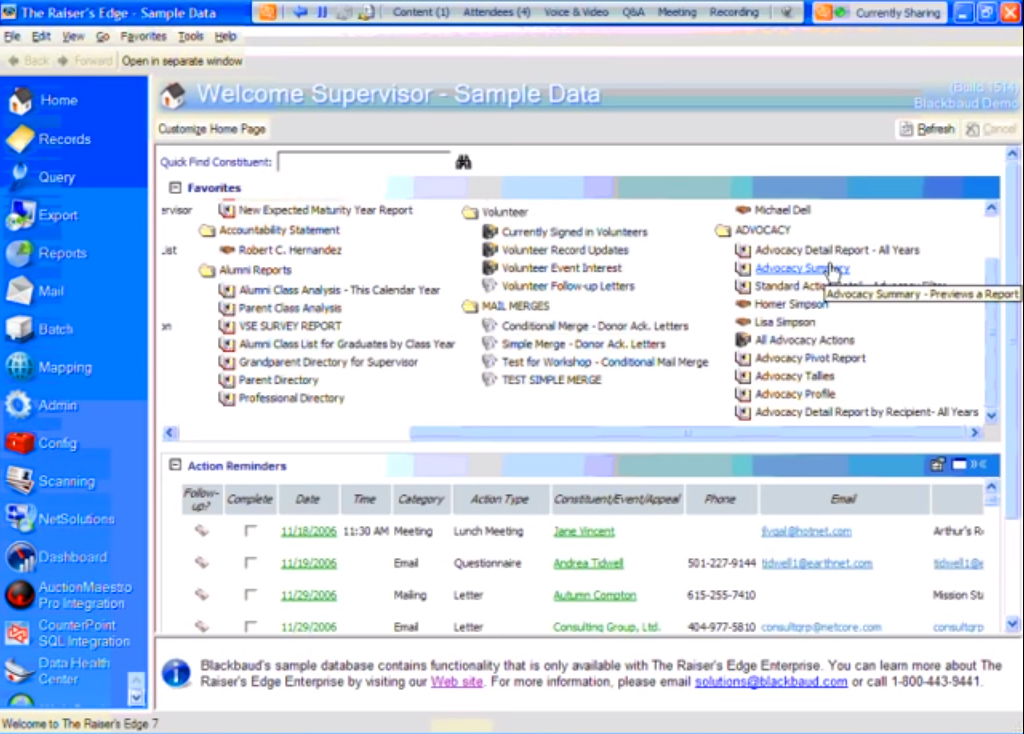 The benefits of Raiser's Edge are its wide range of marketing tools, good record keeping capabilities, donor segmentation feature, and being a mobile-friendly platform. Here are more details:
Comprehensive online marketing
Raiser's Edge has all the essential tools for online marketing covered. These are the tools that are both required and of great help in aiding users accomplish their goals. The system is also undergoing continuous evolution because developers are regularly providing improvements for the product's better performance.
Record management
Raiser's Edge significantly improves the way data are stored and visualized, regardless whether it's about collecting supporters or payment related. The application does a good job in keeping the records in good condition and it also provides users with access to Blackbaud community where campaign experiences can be exchanged with others in the same field.
Donor segmentation
The system features donor segmentation which allows users to organize donors basing from the amount they're donating and the method in which they'll be transferring it. With this, users are free to address one group and still keep everybody else in. There is also no limit to the number of donors records the database can store.
Mobile optimized
Raiser's Edge also comes as a mobile app, which makes it one of the main reasons why it is able to gather more funds and support for the event compared to other similar apps. Aside from reaching more donors by being available to mobile users, it also keeps team members informed of any changes in their projects regardless of their location. This allows for quicker decision making. Moreover, iPhone users are able to download an app exclusive to their device to collect on spot payments. Their accounts can also sync with the server which allows them to skip manual entries.