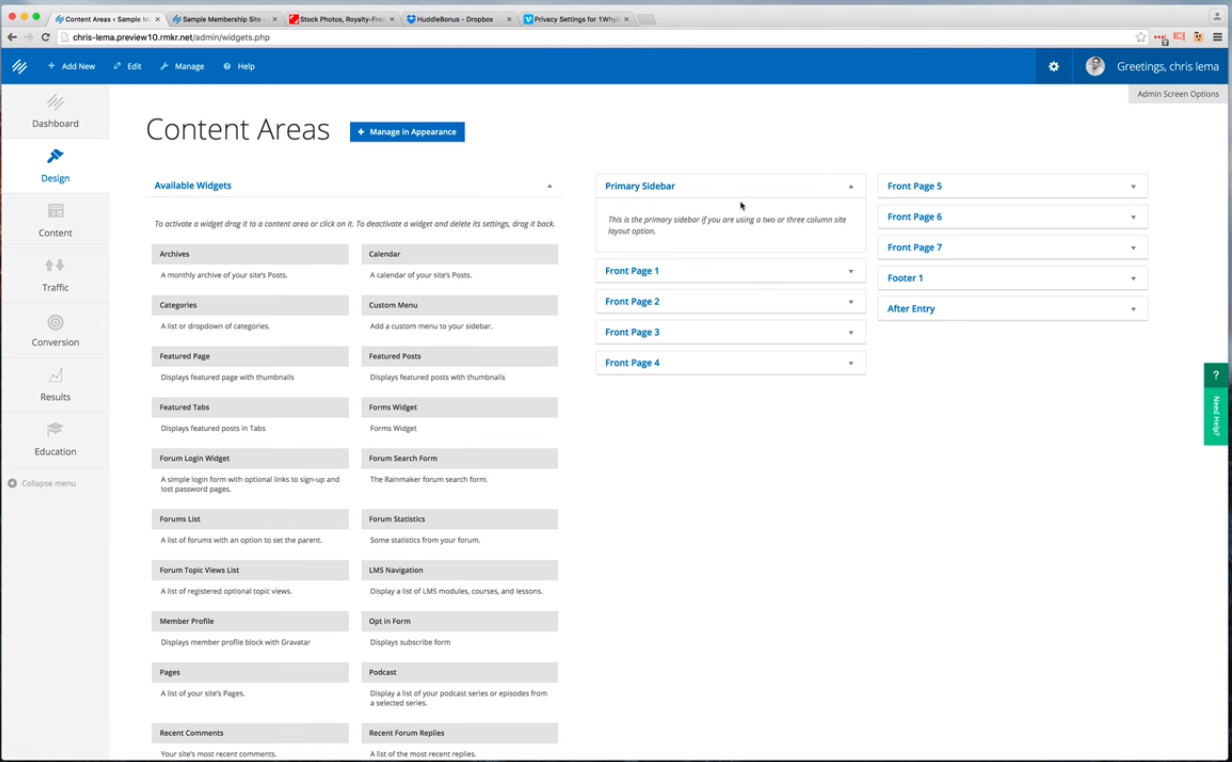 The main benefits of Rainmaker platform are its tools that are purpose-built for digital marketing and sales, user-friendliness and security, adaptive themes, content creation tools, and site metrics.
Digital Marketing & Sales Solution
Rainmaker Platform has a host of tools that allow you to expand your reach, such as multimedia content, marketing automation, membership programs, and digital products management features. It even has themes and plugins that let you personalize and extend its functionalities further.
Ease of Use & Security
Rainmaker Platform places a premium on user-friendliness. Since it is cloud-based, there is no need to install anything. Everything you need to begin creating an e-commerce website is within easy reach. Once you have your online presence going, the solution takes care of securing your information against digital threats.
Mobile-Responsive Themes
Rainmaker Platform has themes that adapt to the screen sizes of your audiences. That is why whichever design you choose, you can be sure that they render beautifully in the eyes of your visitors.
Content Creation Tools
Rainmaker Platform offers you the means to deliver content to your intended audience. You can create text-only pieces or record audio and video podcasts. Combined with SEO and similar traffic features, you can attract a wide range of visitors to your site that fit the profile of your target customer.
Metrics
Knowing how well your site is doing is important in its long-term success. That is why Rainmaker Platform gives you access to metrics relating to traffic, leads, and sales. It even allows you to dig deep into analytics by leveraging the power of Google Analytics.