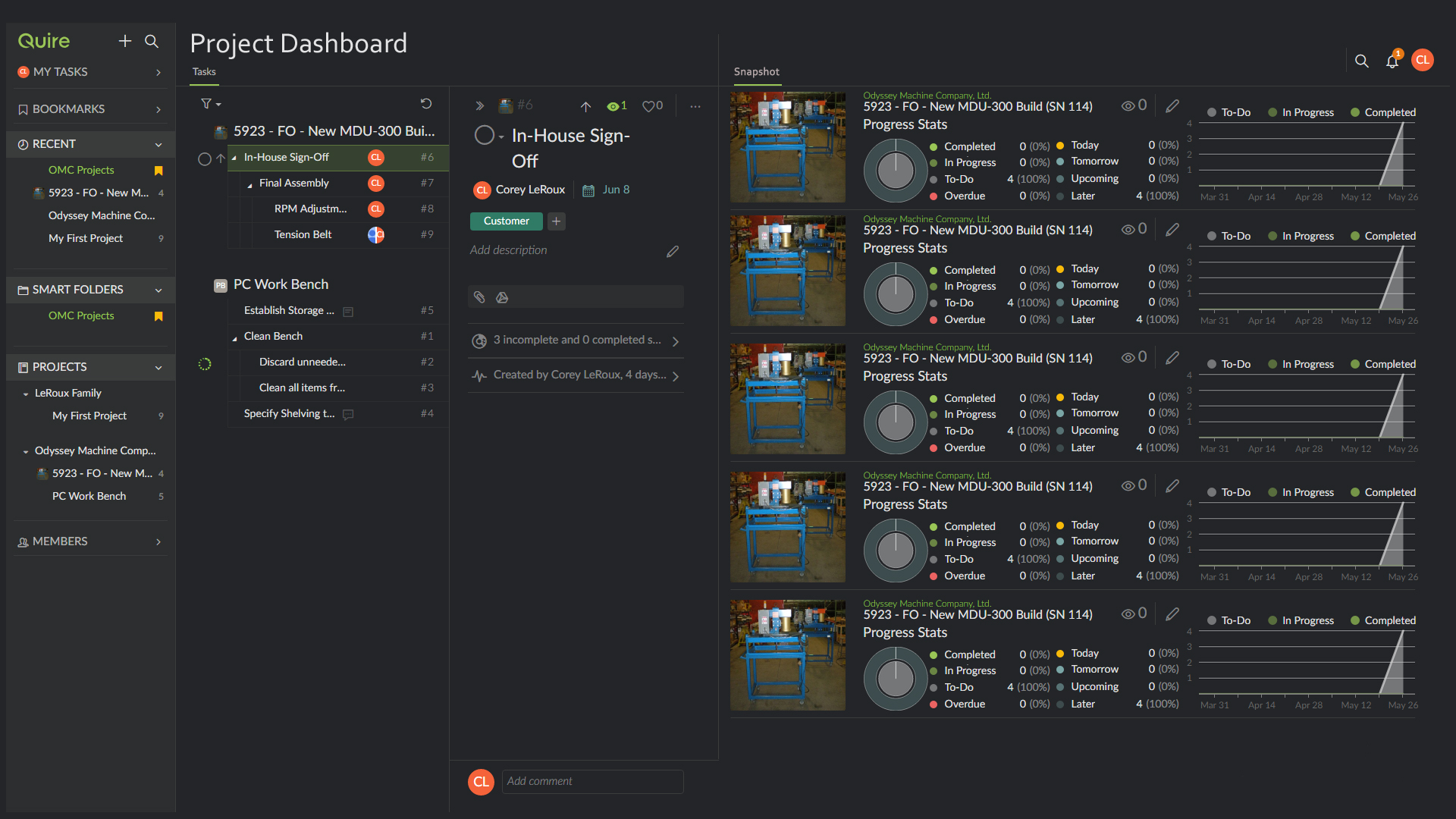 The main benefits of Quire are mapping your thoughts, visualizing your to-dos, understanding your team and project's performance, and enabling access anywhere. It helps simplify your tasks and eliminates all channels that might impede their completion. Its unique tree structure has limitless tasks and subtasks so you can always keep on track of your tasks or projects' progress, allowing you to bundle ideas and transform them into actionable ideas.
Quire has deviated from the standard hierarchies and gathers all works to be accomplished in a centralized and accessible location. Its transparent work environment is comprised of right, left, and middle panels, where you can access tasks and information about them. The software does not restrict the numbers of tasks and subtasks you want to add to the project. Besides that, the software also supports smooth collaboration between the members of your team. They can access data and know which project is assigned to them by giving them permission to a certain task. If you are the manager of the team, the software can keep you on top of all project developments and give you control of your team's performance.
Furthermore, Quire allows you to invite external collaborators and give them permissions and roles if you need to outsource support from the experts outside your company. And when the project is done, you can share the finished product with your clients through the "Share Links" feature. This doesn't require them to sign up to view the project. Instead, they only have to click the invitation link to view the project.
Quire is very intuitive and can be customized by every user. It has all the integrations you need to make the project management easy and fast. And compared to other free software, Quire offers a set of functions and tools that do not compromise the quality of work. You will also love the support the vendor offers, especially if you are new to the software.