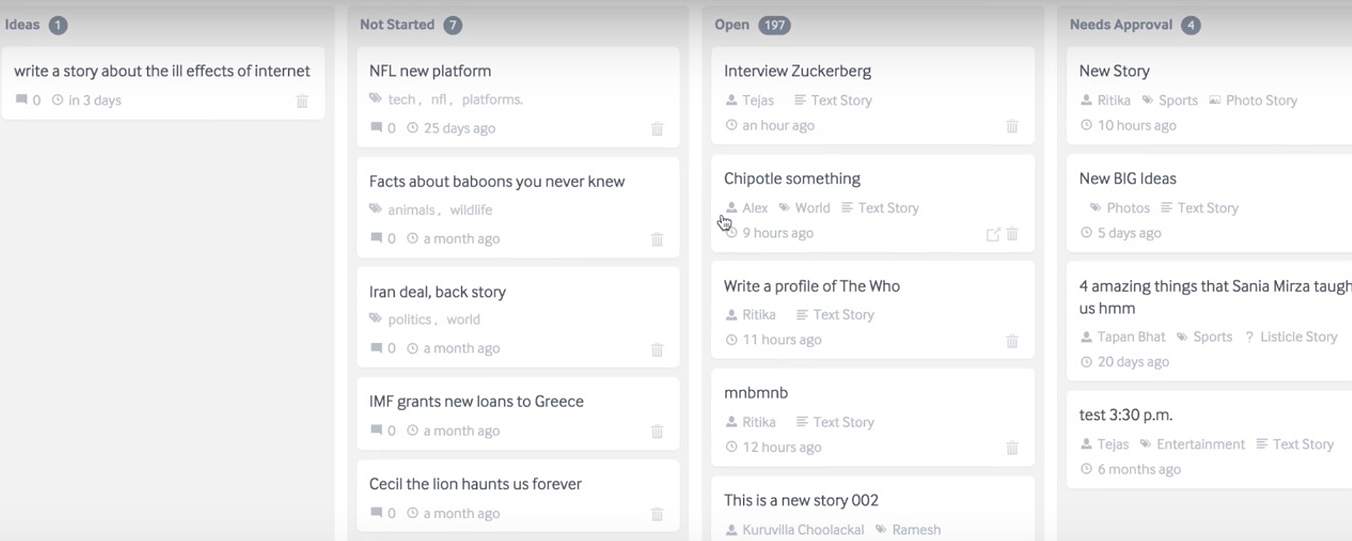 Run a Profitable Media Outlet
Quintype is a cloud-based publishing solution that provides media companies of all sizes the tools they need to run a modern and successful outlet. The platform is designed to be mobile-first, which means your site's mobile content is shareable and fast. In addition, Quintype helps media firms that want to create mobile apps.
Engage Large Audiences
Quintype is an end-to-end SaaS solution that offers effective features such as SEO tools, social media integrations, email marketing campaign utilities, and content personalization. In addition, businesses can boost their revenues by making use of the platform's monetization features such as e-commerce and data-driven ads.
Improve Your Social Network Integration
The platform offers a social sharing button to leading social networks such as LinkedIn, Twitter, and Facebook. This helps you to enhance your social site integration and improve your reach and audience engagement.
Personalize Your Messages
Quintype's data-driven behavioral targeting and sophisticated personalization engine give media firms access to audience targeting and optimization and content intelligence tools. Plus, you can execute personalized email marketing campaigns and send personalized email newsletters to attract a larger audience.
Utilize Detailed Algorithms and Analytics
Quintype reviews shows that the platform offers real-time detailed algorithms and analytics that allow you to analyze and respond to content engagement. Dashboard visualization and reporting, metrics, and scoring provide you a great overview of your site and motivate you to generate more stories on trending subjects. You can use these insightful data analytics tools to better understand your audience and enhance your reach and engagement.