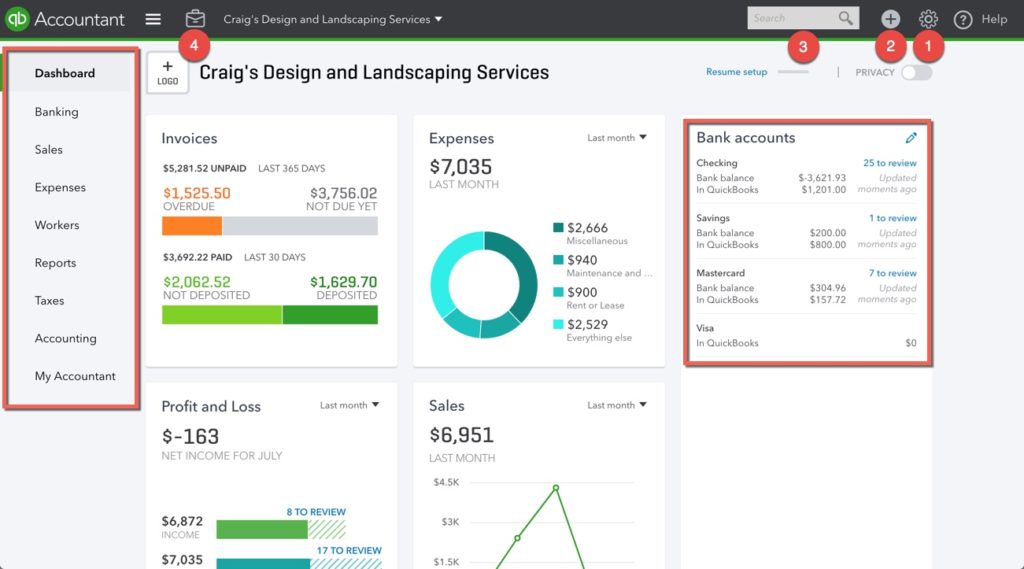 The main benefit of QuickBooks Online is the familiarity it gives to veteran QuickBooks users, only this time, with the added advantages of cloud software. Here are more benefits:
Financial Data Visualization
Since this software is completely web-hosted, you only need to log in to your account to see your financial data. Using your mobile devices, you can easily access the needed information anytime, anywhere.
Accessible Business Financial Information
Merging your financial data can be a tad difficult if you have different businesses or you are using different bank accounts. But QuickBooks Online puts an end to that problem. It makes sure that you and your authorized staff have access to all your financial data for easy tracking.
Gives Security to Your Financial Data
Keeping your financial data safe is made possible with QuickBooks Online. It offers you intuitive security options to let you back up your information using a cloud or export your files into spreadsheets for record-keeping purposes.
Simple Auto-Syncing
Keeping your financial management staff in the know is the key to ensure no data go unnoticed during your computation. QuickBooks Online allows you to sync your data automatically on any devices that are connected to your bundle. With this, you don't need to worry about conflicts or out-dated data in your reports.
Flexible Subscription Package
Apart from the scalable interface and strong features provided by QuickBooks Online, the software also offers flexible pricing plans. They are packaged according to a set of tools businesses might need. This can be advantageous because users don't need to pay for functionalities their business don't require. Above all, the offered plans include regular updates to ensure your company performs at an optimal level. For more details check out this QuickBooks Online review.