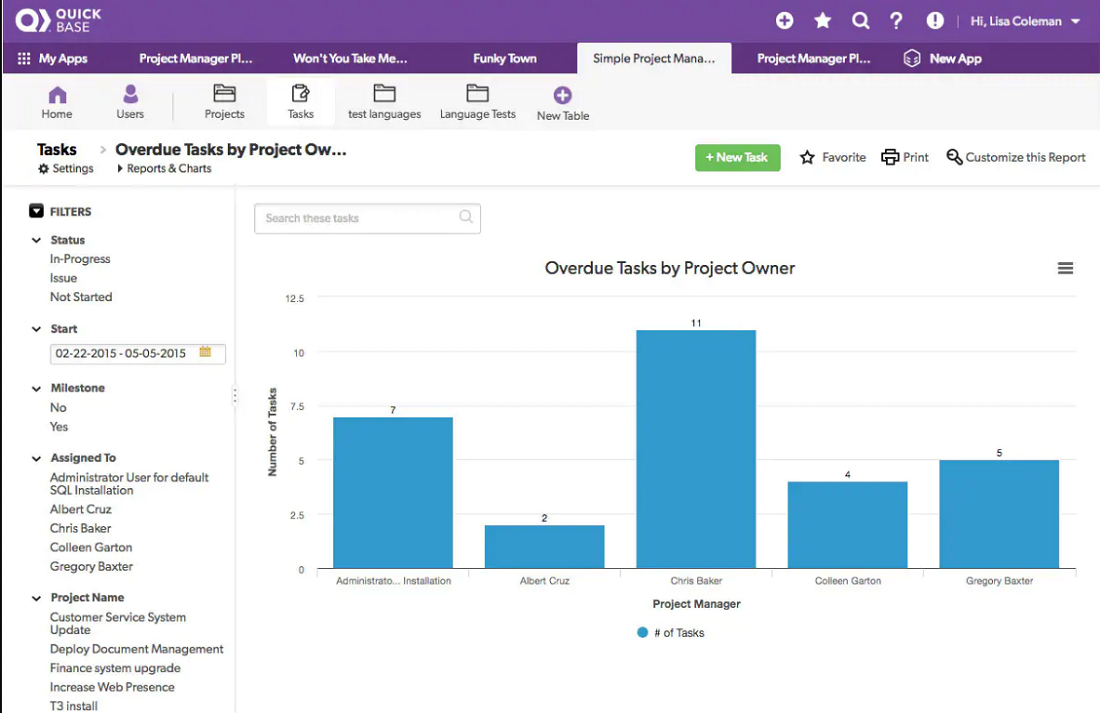 The main benefits of Quick Base are its help in developing applications at a fast rate, its provision of features for enhancing project collaboration, and its aid in increasing productivity and overall income of the business. Here are more details:
Accelerate app development process
Quick Base provides the right visual environments and is operated through the simple drag-and-drop UI, allowing it to earn recognition in building fully functioning apps quickly. This is because previous coding knowledge and complicated options are taken care of by the system, which means they aren't required from the users.
There is also a harmony formed between IT experts and other related parties, which empowers businesses to rapidly create prototypes, then deploy apps and processes with efficient specifications. This is due to the lack of necessity to follow traditional approaches when it comes to application development.
Improve project management and collaboration
Through Quick Base, businesses are able to create applications that are tailored to their specific requirements and needs. Multiple users are also able to access, leverage, and share information to their benefit because they all share a common data storage.
Increase productivity and revenue
Quick Base brings about visibility, enhanced customization and collaboration to the development process that it is able to cut down working time on specific projects from two to three days into three to four hours instead. It also enables standardization and full automation of business processes such as pre-built standard reports and monthly data uploads. This lets businesses achieve better data efficiency and integrity and at the same time, reducing company expenses by not committing costly errors in data entry.