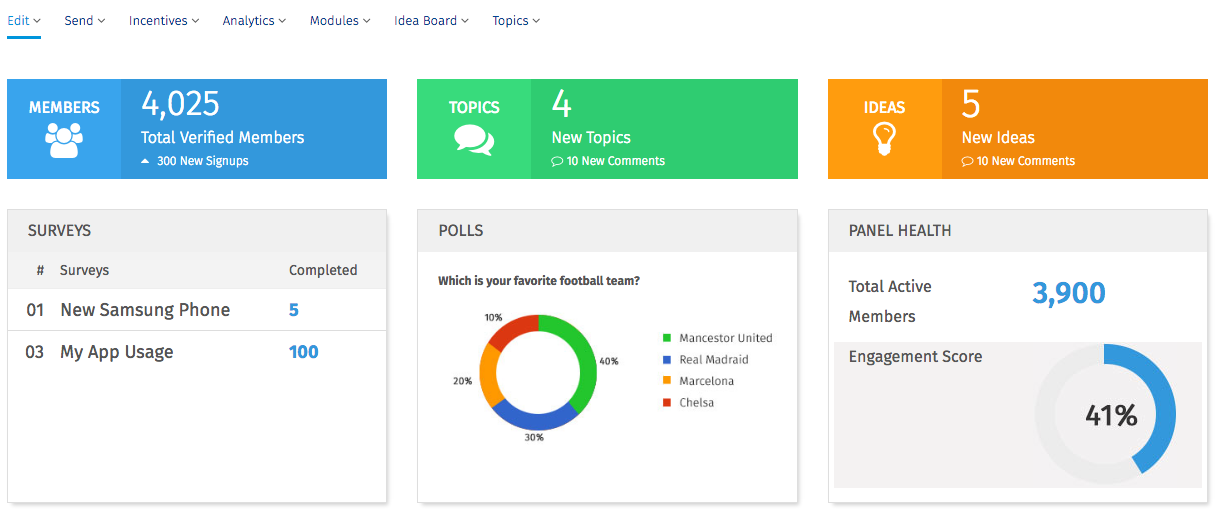 The main benefits of QuestionPro are it helps you create professional-looking surveys, it lets you share surveys fast and it features top-grade security. Here are the details:
Create professional-looking surveys
QuestionPro provides its users with complete tools in order to build professional-looking surveys, complete with company logos and themes. Multimedia can be utilized within surveys as well such as images, emoji, graphics, videos, and many others. The platform also gives the users enhanced control for their questionnaires by requiring answers for certain fields. This ensures that customers do not proceed to the next part of the survey without filling them out first.
QuestionPro is an intuitive web-based software that allows users to quickly generate online polls. There are over 30 types of questions available and more than a dozen color themes to be chosen from as well. The questions aren't limited to just the English language since QuestionPro has multi-language support.
Vast options for sharing surveys
After creating surveys, the next step is to give out the surveys to the target audiences for them to answer. Sharing can be done in various ways online or offline. They can be sent via social media, mobile platforms, emails, and QR codes. The audience can also be reached through website embeds, integrated pop-ups, exit surveys, and others.
Smart collection of data
QuestionPro uses several methods for collecting and sharing data that the users can choose from. They can use the mobile apps developed for iOS and Android devices that have the ability to collect data even if they're offline. There is also an integration of data with Salesforce and other solutions via a robust set of APIs that provide users with seamless and total control of information.
The platform also provides tools for exporting data to several applications such as Google Docs, Adobe PDF, SPSS, PowerPoint, and Word. Results can be easily shared with others through attractive infographics and formatted Word and PowerPoint report.
Top-grade security
QuestionPro Inc. regards security as a top priority, which is why they ensure that the survey builder they created is SSAE 16 (SOC 2) compliant, EU and Swiss SafeHarbor certified and approved by a third party. Also, it uses standard security measures like uses SSL and SSO.