QlikView Review: Analysis of Pros & Cons of the Top Business Intelligence System
December 21, 2016
0 Comments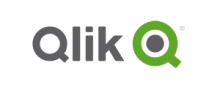 Price: by quote
Our Score: 90%
What is QlikView?

QlikView is considered a leading data discovery product that allows users to create guided data analytics apps, and design insightful dashboards to meet their business intelligence challenges. The highlight of this system is its Associative Data Indexing Engine, where data insights are obtained with ease, and relationships are managed even more easily regardless of which sources they hail from.

QlikView is different from query-based systems and tools as it offers guided data exploration to help you control the discovery process, and the application enriches your toolkit with a host of collaboration tools that you can use to analyze specs with your colleagues, or to simply share them. This BI platform is user friendly as you can create or deploy analytic apps without technical knowledge. This is the reason QlikView offers results faster than most other BI solutions.

In our analysis, we found that QlikView is compatible with most widely used devices and integrates smoothly with a range of data systems. Companies can use this app to quickly respond to the challenges that come from their changing business environment, interpret figures and estimate results accurately, and view the big picture of their business's health.

Want to know more about this software? Our QlikView reviews discuss the software's pricing, benefits and technical specifications in detail below.
Main Features
Comprehensive Data Visualizations

Custom Creation of Dynamic Apps

Data Security

Dynamic BI Ecosystem

Extensive API

Interaction with Other Dynamic Apps
QlikView NPrinting

QlikView Scripting

QlikView Workbench

Real-Time Sharing and Collaboration

Searching Filters

Templates, Designs, and Layouts
List of Benefits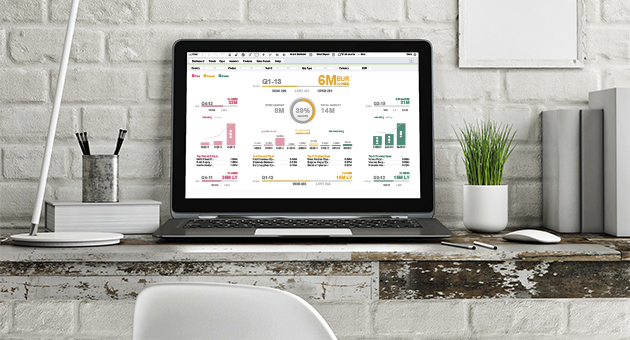 The main benefit of QlikView is you get full control over data discovery. The app is flexible to adapt to all business operations, and it lets you manage discovery in the way you want. In fact, it offers a tightly controlled analytic experience that helps organizations to discover important business insights, and use them to make smart decisions.
QlikView's flexibility can be seen from the multiple designs, templates, and layouts it offers to help you create the tools you need to analyze your data. You can build custom apps using scripting and development offered in the QlikView Workbench. Another benefit is the solution uses extensive APIs to integrate seamlessly with other business systems and apps to provide you free flow of information.
The one thing that we cite about this software in our Qlikview reviews is that it offers a secure process as it protects newly created analytic apps as well as data, and provides you a role and permission management functionality to help you control access to dashboards. You can use natural search to navigate complex info to enhance discovery, and the platform displays datasets in a comprehensive and consistent manner.
We are also impressed with QlikView's advanced and smart reporting functionality that uses consistent templates to help you generate custom as well as traditional reports, and easily embed them in MS Office documents. An important element of this app is its easy scalability and it is ideal for companies of all sizes and in any industry. Its functionality expands to keep pace with your growing business. To sum up, QlikView is a robust BI tool that is yet easy to use even for lay users without coding or technical skills. The QlikView review here is another great resource you may want to read to familiarize yourself with the capabilities of this software.
Technical Specifications
Devices Supported
Languages Supported
USA
International
China
Germany
Pricing Model
Customer Types
Small Business
Medium Business
Large Enterprises
Deployment
Video
Available Support
Email
Phone Support
Live Support
Tickets
Training
Software Pricing
QlikView uses a quote-based pricing system and prices are quoted based on your specific needs. There are two editions, depending on whether the service is provided via combined servers or Client Access Licensing (CAL model). These are the details:
Qlik Personal Edition

–free plan with unlimited access

Enterprise Edition

– contact the vendor for a quote
Additional options:
QlikView Publisher: 

QlikView Publisher is an additional reload & distribution service licensed by quote and on per-server basis.

Extranet Server: The Extranet Server is an app for external portals web app usage, whose cost combines the server and the CAL model. Contact the vendor for your personal quote and more details.
Information Access Server: The Information Access Server is also provided for external app usage via web solutions and portals, and priced combining the server and the CAL model. We encourage you to talk to the vendor's experts to get more details.