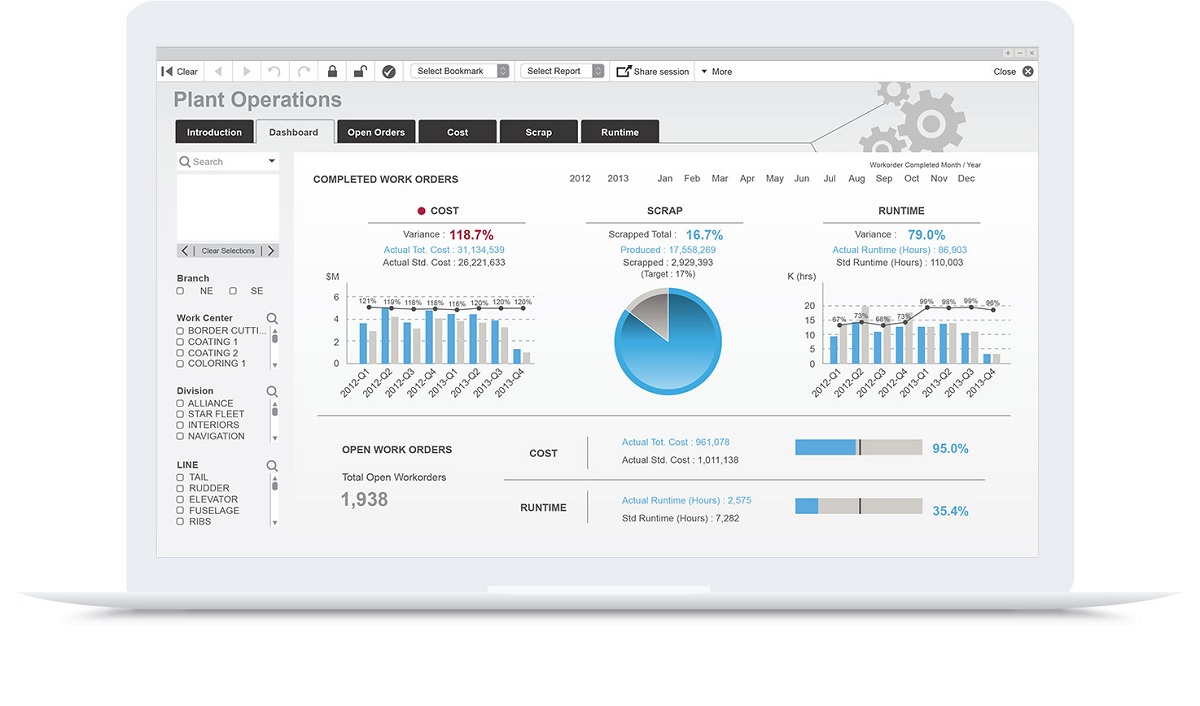 The main benefits of Qlik Analytics Platform are its full access to QIX Associative Indexing Engine and mobile-friendly, intuitive, and smart visualizations. Here are more details:
Full Access to QIX Associative Data Indexing Engine
With Qlik Analytics platform, you can have full access to the QIX Associative Data Indexing Engine. This engine utilizes an in-memory columnar store which gives high-performance data compression as well as indexing, allowing more free-form data exploration and eliminating the need to pre-determine the kind of queries the customers may have. With this functionality, creating applications as well as gaining valuable insights and answers can be faster. Additionally, it can help you discover relationships across several different data sources that tend to be concealed in query-based, hierarchal data models.
Mobile-Friendly, Intuitive, and Smart Visualizations
Furthermore, with QIX engine, Qlik Analytics Platform is able to support mobile-friendly and intuitive visualizations that are always context-aware. Users can develop applications that point to the existing data warehouses and/or data sources. They can make the most of the robust indexing technology to create an application that will stand out from other apps.