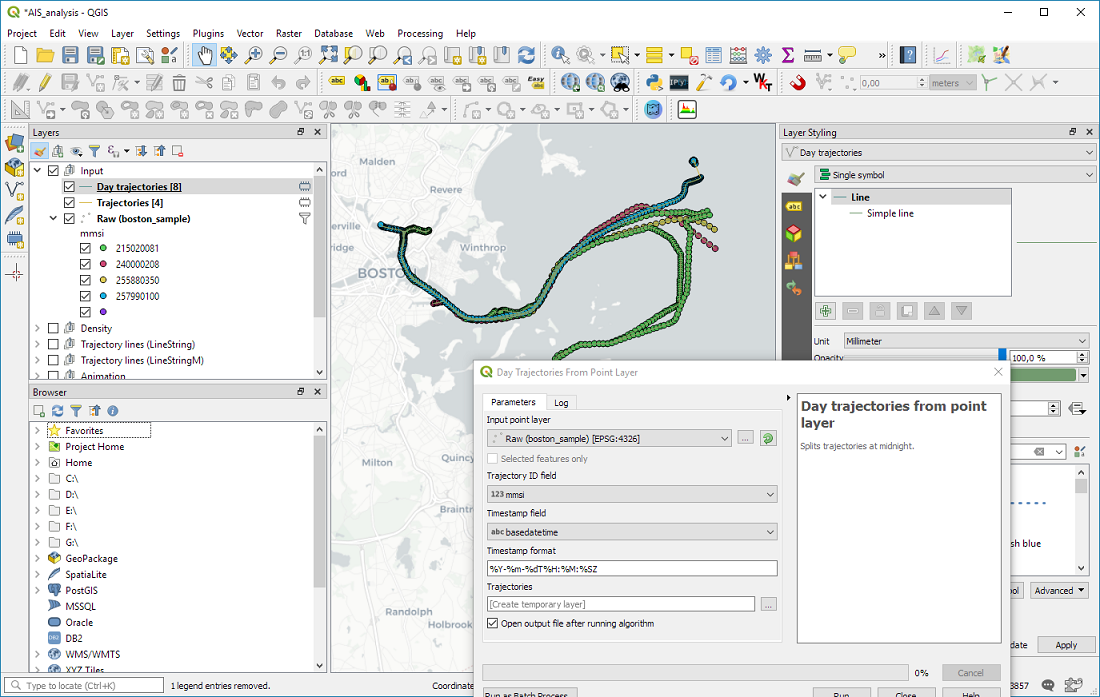 The main benefits of QGIS are its free software, user-friendly GUI, room for easy spatial data analysis, and extensible architecture and plug-in libraries. Here are more details:
Free to use
Despite being free, QGIS comes with features and core plugins that provide common Geographic Information System functionalities. One of its notable capabilities is that it allows users to view and overlay vector and raster data in many different projections and formats without the need to convert them into internal or common files.
User-friendly Graphical User Interface (GUI)
Navigating QGIS is often a breeze even for newbies as it offers a friendly GUI. Users can access various tools in the interface such as spatial bookmarks, annotation tools, map composer, DB manager, QGIS browsers, and many more. The platform also offers incredible digitizing solutions for GRASS vector layers as well as OGR supported formats.
Spatial Data Analysis
QGIS allows users to analyze data on any database and OGR supported formats. Additionally, it offers a plethora of valuable features such as data management, vector analysis, geometry tools, geoprocessing, and sampling. Users can also choose to work with a plugin or integrate GRASS tools to come up with a powerful framework to analyze geospatial data.
Plugins
Another notable benefit of QGIS is its ability to extend functionality through the use of plugins. The plugin libraries and architecture are extensible, making it easier to adapt the software to your specific needs. Users can also create an additional app easily using C++ or Python.