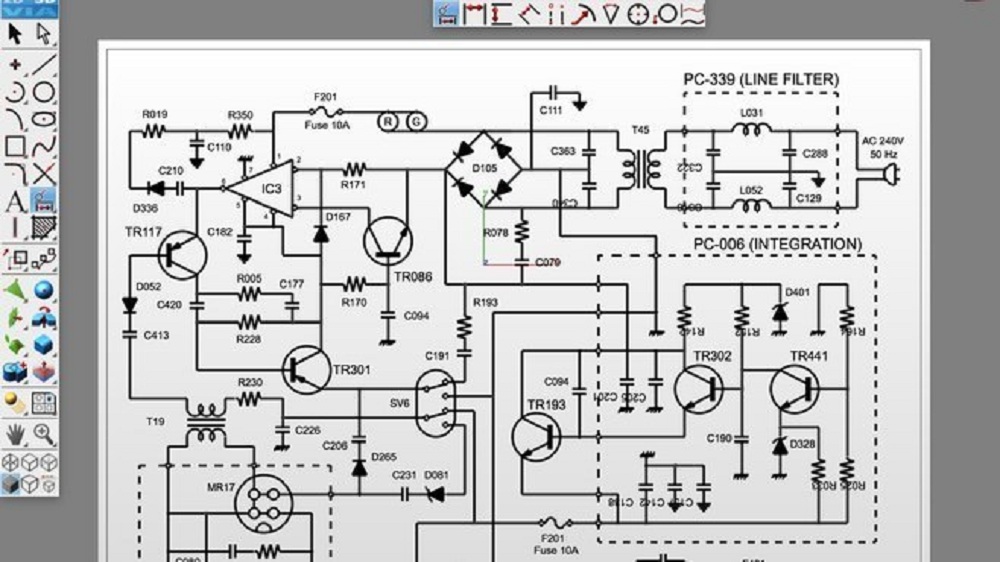 The main benefits of Punch! ViaCAD are its robust 2D design and drafting capabilities, tools for 3D modeling and printing, LogiCursor, and advanced functionalities that are suitable for professionals. Here are more details:
Rich 2D designing and drafting
There is an array of tools and functionalities in Punch! ViaCAD that focus mainly on 2D drafting and design. There are powerful 2D drawing and drafting tools for creating simple 2D drawings, diagrams, production-ready schematics, and sketches more easily. There is a total of 275 tools that users can take advantage of to precisely and easily produce plans, schematics, layouts, and drawings. There are also features that empower users to place notes in the drawings and make accurate measurements. Punch! ViaCAD can also convert 3D models into 2D drawings.
3D modeling and printing features
There are various 3D modeling capabilities for easy creation of 3D furniture designs, electrical schematics, mechanical plans, and architectural plans. It provides support for modeling, chamfering, blending and shelling of meshes, surfaces, and solids. There are also 3D printing tools available, which enable users to check how the 3D designs and models would look when printed.
Smart design and drawing tool
Punch! ViaCAD features a tool called LogiCursor that can be used for creating both 3D and 2D designs and drawings with precision. It works by providing suggestions for the next actions while users are drawing with their cursor and mouse.
Advanced CAD functionalities
There is a professional Punch! ViaCAD version that features solid drafting and modeling tools helpful for aiding users who design packaging and products. ViaCAD Pro is capable of advanced 3D prototyping, manufacturing designing, and photorealistic renderings. With these premium features, ideas can be quickly converted into 3d concepts. Another notable feature of the pro version is the set of NURB (Non-Uniform Rational Basis Spline) modeling tools that enable users to design and create complicated organic shapes. NURB is a model type that provides mathematical representations of curves and surfaces used in computer graphics. ViaCAD Pro also features various woodworking and architectural tools such as pocket holes, dovetail and miter joints, and rabbet.