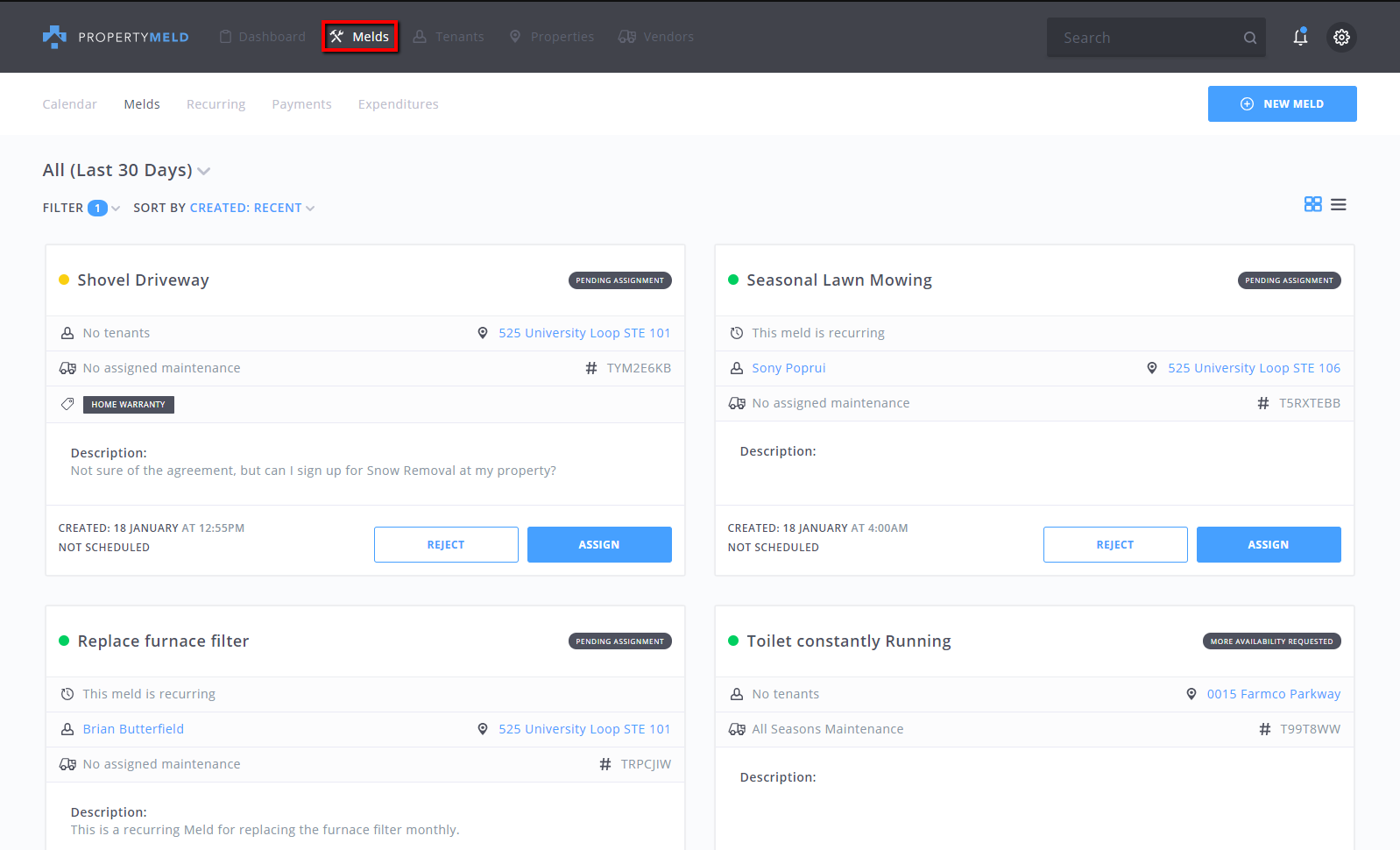 The main benefits of Property Meld are its communication features for different parties involved, approval or rejection of maintenance requests, automated maintenance scheduling, feedback system, automatic monitoring of maintenance cost, and integration with accounting systems. Here are more details:
Clear Communication Platform
Property Meld is an ideal property management solution for facilitating coordination in property maintenance. It eliminates the blur by enabling internal maintenance teams, vendors, property owners, and residents to communicate straight from the platform through in-app messaging, SMS, and emails. There's a streamlined submission process as well that lets tenants submit maintenance requests easily. The feature aids residents in submitting comprehensive details and adding photos from their devices so that maintenance would be done quicker.
Maintenance Request and Approval
Property managers have the capability to either approve or discard the maintenance requests submitted by the tenants. When a request gains approval, Property Meld plays its role and makes it easier for the managers to assign the tasks straight to vendors and maintenance teams.
Automatic Scheduling
Property Meld has a feature which automatically schedules the maintenance process and keeps users updated on each of the work order's status.
Maintenance Feedback
After the maintenance teams have completed their job, the tenants then are requested to provide feedback to assist users in upholding their online reputation. Tenants are also asked to rank the services of the maintenance teams or vendors. This is a beneficial process since it would result in fewer follow-up maintenance tasks, higher retention rates because of happy tenants, and complete documentation.
Automated Maintenance Cost Monitoring
The platform is designed to be capable of automatically tracking maintenance costs for every tenant, owner, and property. It has a performance analytics tool as well which generates monthly comprehensive reports that contain key metrics essential in analyzing issues and bottlenecks that could affect the maintenance process.
Integration Support
Property Meld supports seamless integration with the accounting system that businesses are currently using. By incorporating accounting programs, costs calculation is simplified and the residents can pay their rent electronically.