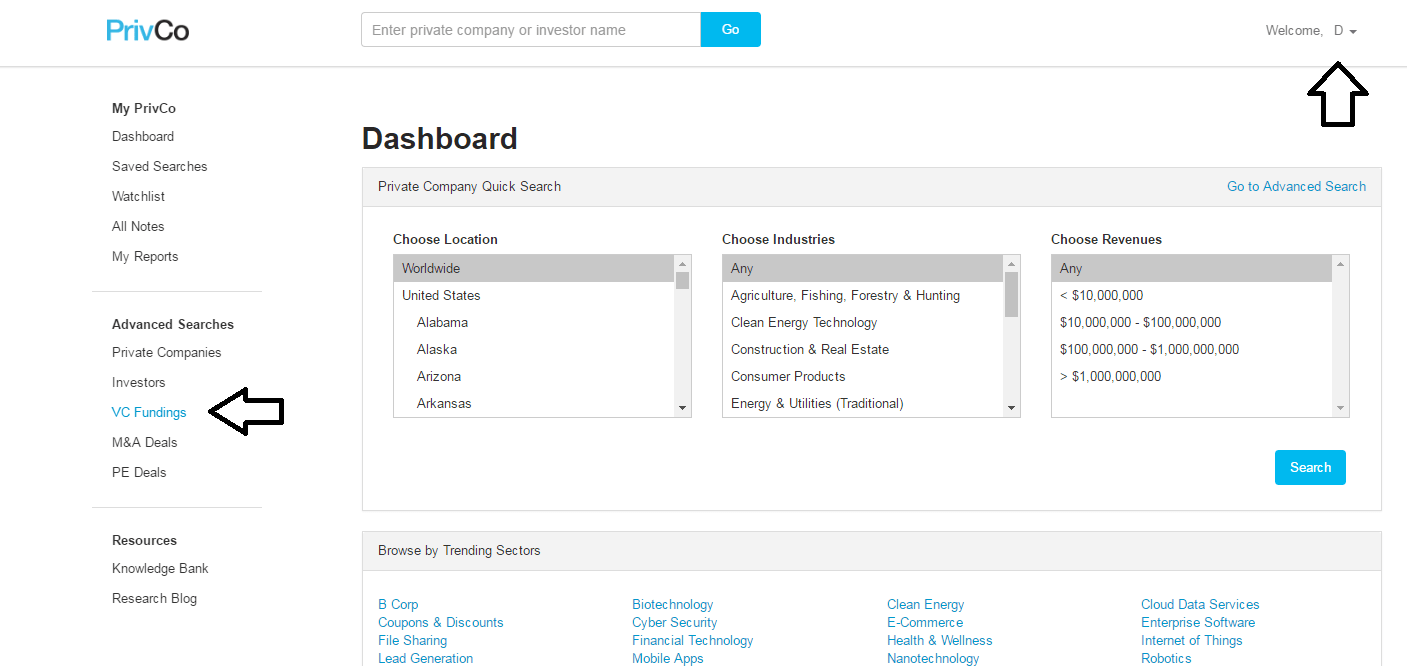 The main benefits of PrivCo are its Knowledge Bank feature, advanced search functionality, and its neat and simple design. Here are the details:
Financial details such as acquisitions, mergers, and revenue, owners and their stake percentage, as well as history and summary of the enterprise, are the basic details that PrivCo provides when it comes to a private firms company profile. All of this information is shown on readable and easy-to-understand graphs and tables.
Acting as an online encyclopedia, PrivCo's Knowledge Bank is a resource that can be accessed by users who want to know more about venture capital's history or about the life cycle and stages of a private company, starting from acquiring seed capital all the way to large stage investment and what comes after. It is also easier to find out about a company's funding round, acquisition, or merger as PrivCo provides a link for each merger, letting users access additional details quickly.
Specific information can be discovered by users through advanced search functionality. Mergers, companies, and locations are just some of the filters they can use on their search. They can also use specific locations, investment amount, and industry when it comes to further drilling down on private equity and venture capital funding searches.
PrivCo is also easy to navigate, thanks to how intuitively it is built and a design that is simple and neat.