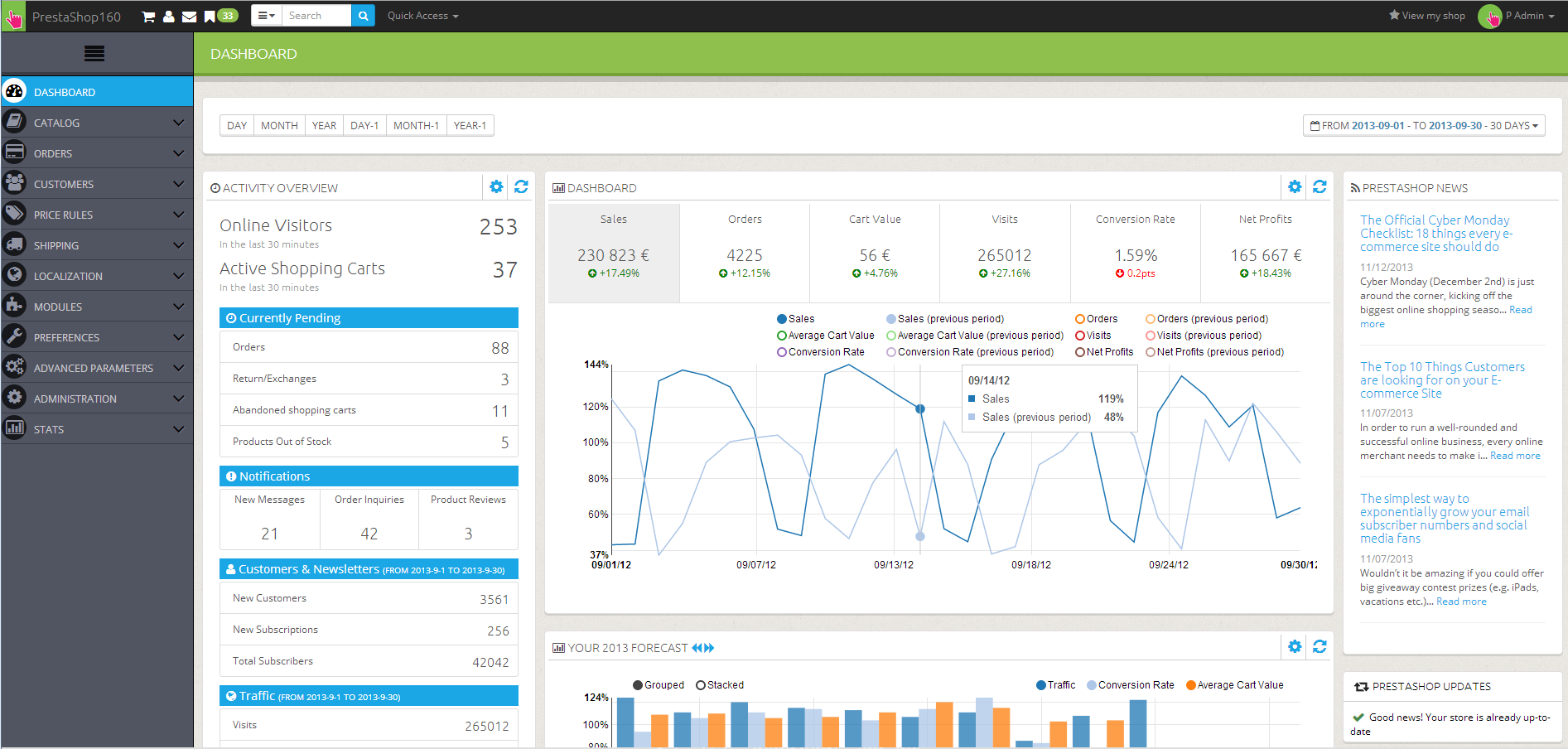 The main benefits of PrestaShop are, it is an open source platform, easy to use, and it is free. Here are more details of its benefits:
Free
PrestaShop is a freemium, fully hosted e-commerce platform that allows merchants to build a fully functioning online store for their business within a few minutes. Users can have their online store up and running quickly and without the revenue percentage and license fee that the other products of same nature charge. PrestaShop makes e-commerce more accessible to more places worldwide by empowering retailers all around the globe to make localized and customizable e-commerce stores easily.
Open source
Being a completely open source platform, PrestaShop allows both the developers and merchants to create sites that can be customized in numerous ways. Each member can give support and inspiration to other users. With more than 850,000 members, the community has given a lot of significant contribution to the improvement of the platform such as its translation to 65 languages and a large number of add-ons. PrestaShop add-ons marketplace offers thousands of modules and themes for the users to choose from, which helps in further removing the financial, language, and technical barriers to entrepreneurship.
Easy to use
With PrestaShop, creating a fully functioning online store can be done from scratch very easily. Store elements are fully customizable to match each user's taste and internal functions can be enhanced by integrating the site with some add-on modules. The platform features an extensive set of store services such as shipping, product listing, payments, suppliers and manufacturers. For better customizability, the product also supports integration with an extensive host of leading business applications and services. Also, to ensure that all members can get the most out of their PrestaShop online store, training materials are available for users of any level of knowledge. Being a cloud-hosted application, PrestaShop allows users to launch their own online store without the need to download anything.