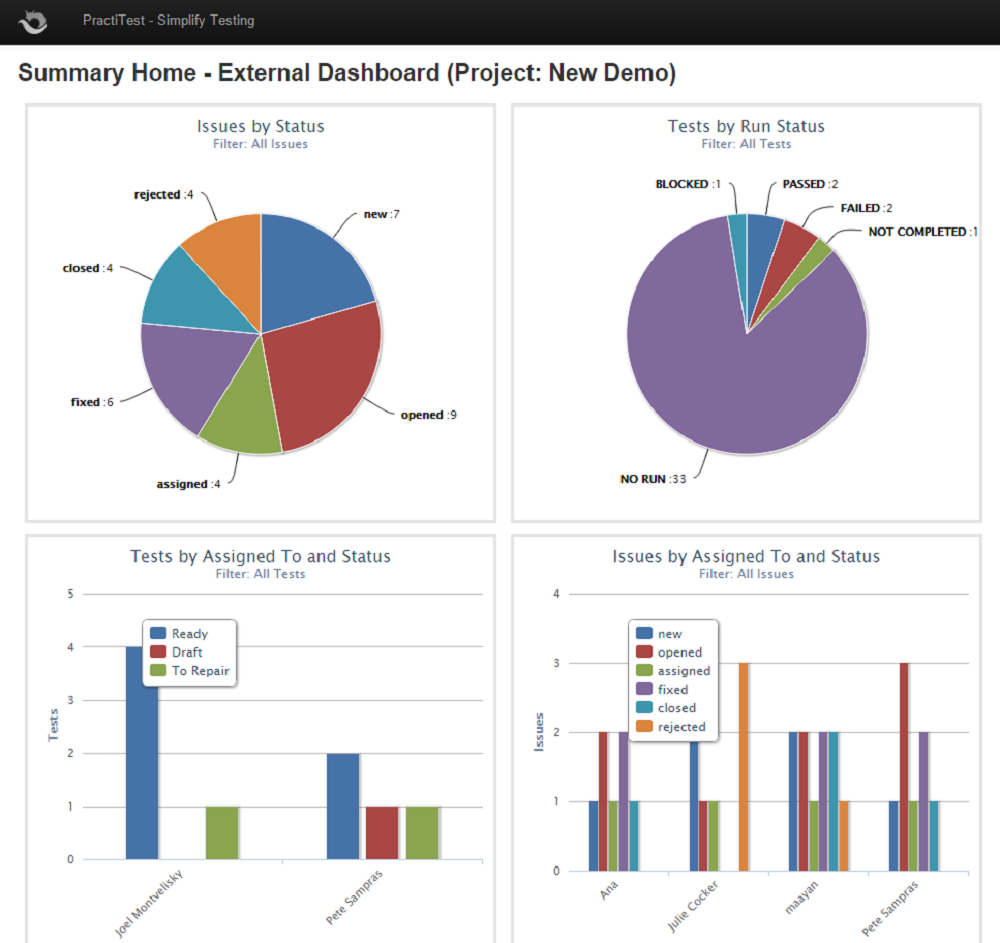 The main benefits of PractiTest are its cost efficiency, test management features, reliable dashboards and reports, ability to effectively track bugs, and its capability to adapt to your configurations. Here are more details:
Cost-effective
There may be cheaper alternatives to the system but none of them offers the same level of comprehensive features that PractiTest provides. It is an end-to-end IT management system with simple but powerful and well-integrated program capabilities that can save users a lot of time and effort. Pricing is also dependent on the number of users subscribed to the system. This means that organizations only pay for what they use.
Test management
PractiTest provides users with full control over their professional testing processes, which can either be automated or manual. Managing tests is simple and the results can be easily correlated between products and operations.
Intuitive reports and dashboard
The system's dashboard and reporting features are developed with full visibility in mind. That means every bit of information is automatically gathered, shared, analyzed, and then displayed. It also allows users to save time while keeping a maximum level of accuracy of the reports. Dashboards can also be exported to some web portals and wikis or can be sent to other reporting engines to be processed further.
Issue and bug tracking module
PractiTest allows development teams to create bugs and test them according to the information they received from users. They can then record, email, and organize the bugs with advanced filters. After that, the system notifies them of any changes.
Customizable
PractiTest is a highly configurable IT management solution that allows users to customize every entity in the system no matter the number of fields it contains. The system can be tailored to fit the specific business rules of the users without the need to change a single line of code.