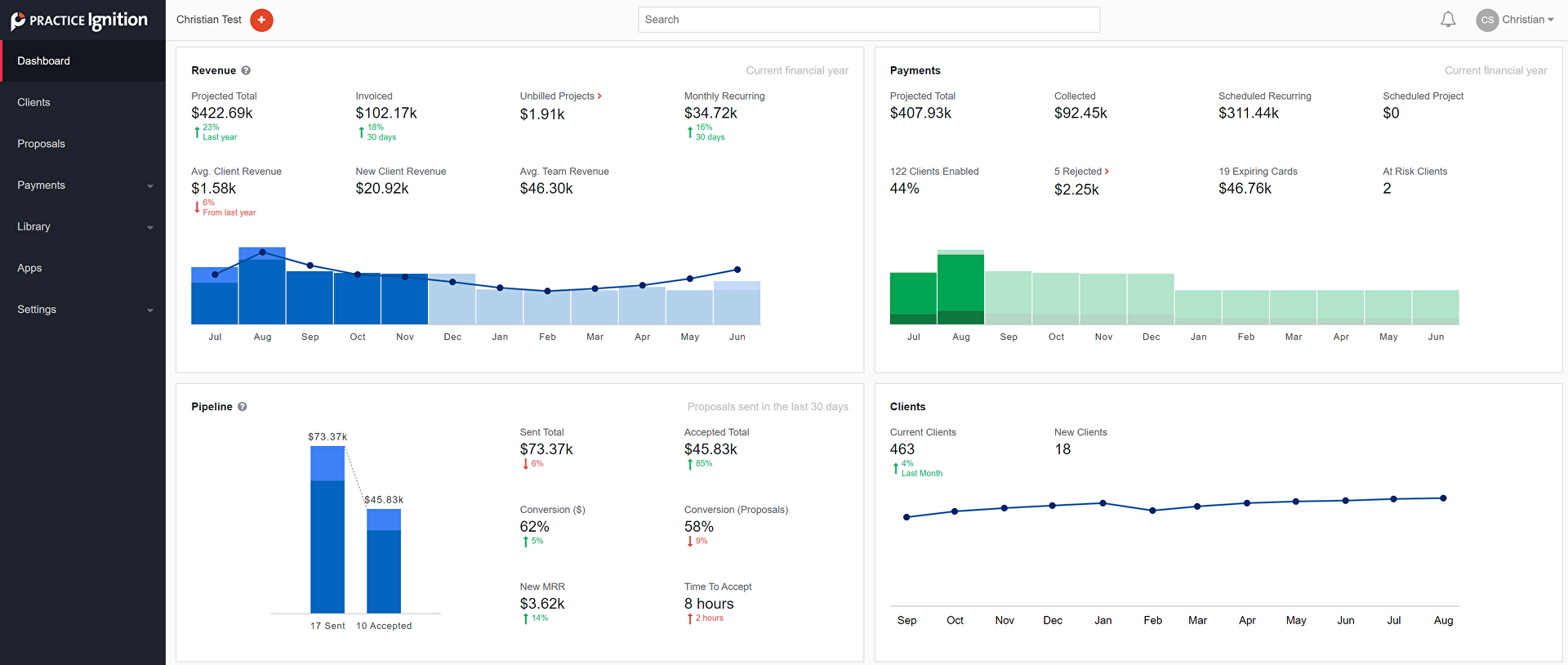 The main benefits of Practice Ignition are its ability to help you draft project propositions, take care of remittances, offer various payment methods, and run the analytics for your business. Here are the details:
Draft Project Propositions

Practice Ignition expedites routine tasks such as drafting bids and propositions for your customers. This can cut off your writing, editing, and delivering your output to clients in as quick as just a few minutes.
Take Care of Remittances
Practice Ignition offers fast-paced results in a lot of areas in your business–including remittance processing. It will send out invoices to your customers in a timely and secure manner.

Offer Various Payment Methods
To speed up reimbursement of your services, this solution also accepts different methods of payment from your clients. They can simply choose to pay in a manner that is convenient to them. A calendar of your expected returns will also be provided to you.

Run the Analytics for your Business
Naturally, you want to get updates on the performance of your company through a detailed report of the inflow and outflow of your income and resources. Practice Ignition offers just this and more. With them, you can come up with a solid business strategy thanks to their auto-generated reports.