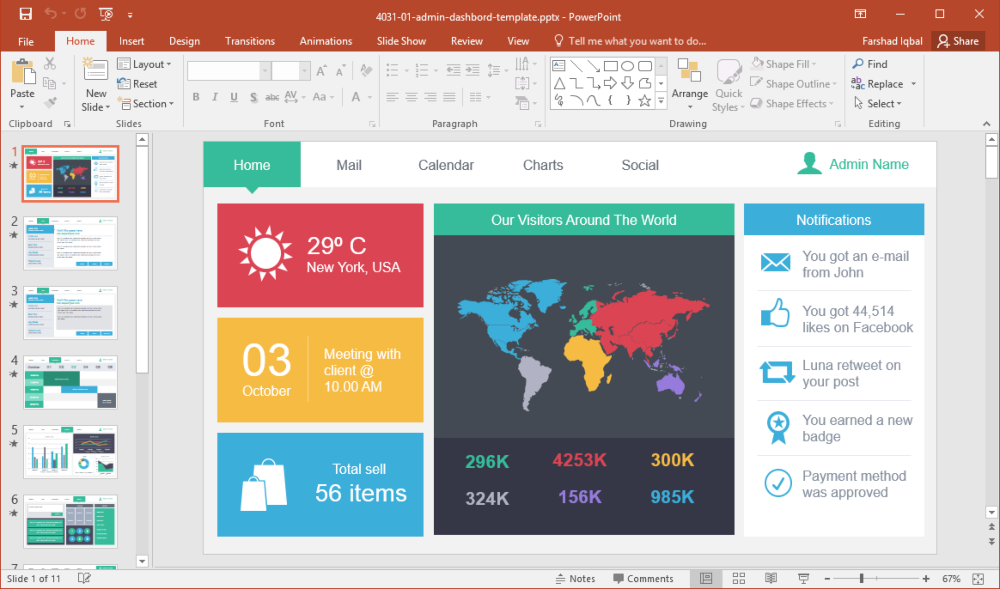 The main benefits of PowerPoint are its mobility, customizations, ease of use. Here are more details:
Aside from being available on PCs and Macs, Tablet users, Windows phone users, and iOS and Android users can use native apps. This portability doesn't compromise the software's power and functions and lets users create and rehearse presentations on the go.
Preset color schemes and templates come with PowerPoint. These can be customized by users, who can also come up with their own themes. Pre-recorded narration, sounds, and animates can also be added.
A zoom feature is also available that allows users to zoom in or zoom out as a means of highlighting critical points while they are presenting.
Users of PowerPoint also get to see notes and upcoming slides on their own device or computer even as they use a public screen to show their slides to their audience.
Colleagues can collaborate with each other once the presentation is uploaded to a OneDrive account. With PowerPoint Online, colleagues can even access a presentation and work on it together.