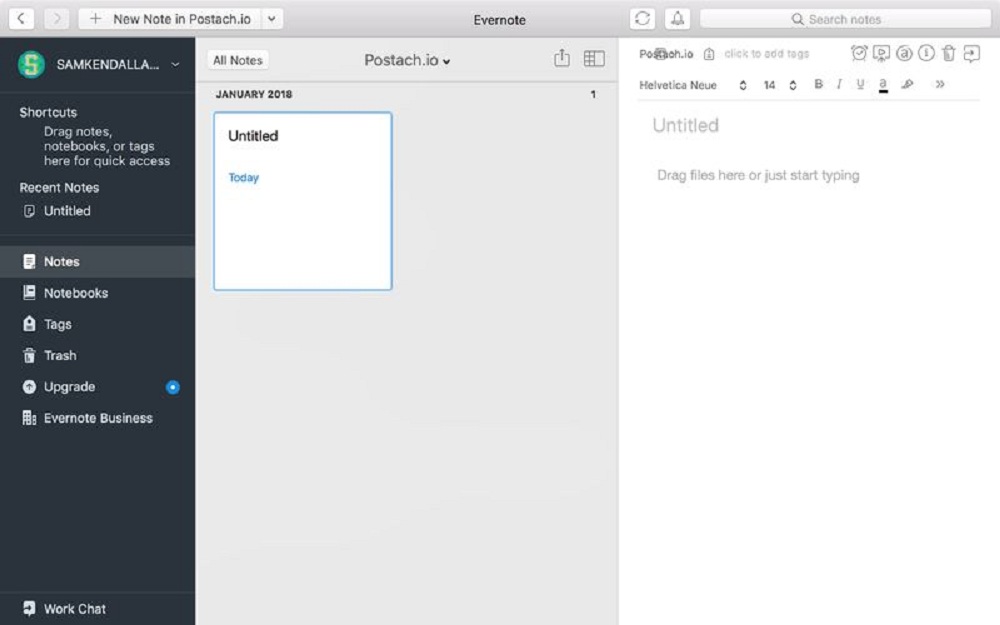 The main benefits of Postach.io are its ease of use, mobile blogging support, website branding, and custom themes. Here are more details:
Easy to Use
Postach.io is a content publishing platform that centers on simplicity and provides support for both rich media and text. Users only have to write on their Evernote app, tag them as "published" and then sync it. After that, all is set and users can view their latest post on the web.
Mobile Support
While the platform doesn't come with a native mobile application, it's still capable of mobile blogging. This is thanks to its connection with Evernote, a note-taking application that allows users to add new pages and posts to their websites and blogs. The app enables them to easily write then share their thoughts, including important updates, on-the-go.
Website Branding
The access of source code is only available to paid subscribers. However, free users are still given a multitude of options in customizing their themes. For one, there are several preset themes available to choose from which can be utilized as the backbone of a website. Then, free users can also add their social media accounts through links, add a custom cover photo, and upload a brand icon or profile photo.
Customized Themes
Subscribers who are given access to source codes are able to customize and tweak the themes in any way they want. They also have the option to make a design from scratch and move the elements around as much as they like. With this, they are able to create a website that truly reflects what they envision.