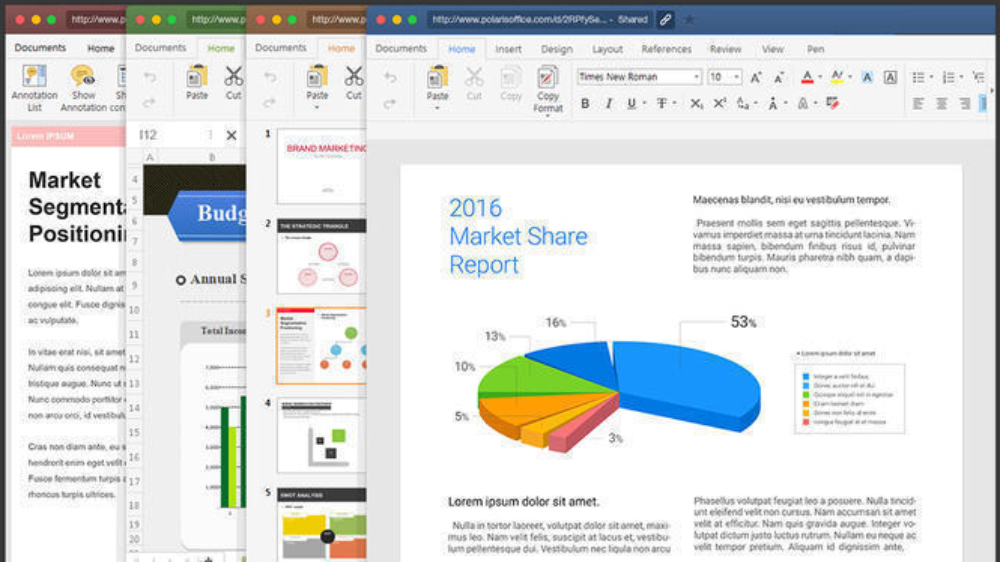 The main benefits of Polaris Office 2017 are its document compatibility, its dual user interface, and its smart data filtering.
Documents in different formats can be created and edited with Polaris Office. PDF files can be converted to Microsoft documents and vice versa, and can even be edited. PDF documents that users are unable to edit can be converted to Microsoft Office file, which can then be easily edited.
Aside from converting PDF to Word documents, Polaris Office 2017 can also easily convert Word documents to presentation documents, thanks to its presentation mode feature. This saves users' time since presentations can be quickly prepared.
Users can also modify Polaris Office 2017's ribbon interface, changing the arrangement of functions and toolbar icons found on it. This is all thanks to Polaris Office 2017's support of dual interface. Microsoft Word users will also find it easy to transition to Polaris Office 2017, as it utilizes a lot of the same shortcuts.
Database administrators and number crunchers will certainly appreciate the built-in spreadsheet program that comes with Polaris Office. With its more than 300 functions, users can accurately and easily perform data analysis, as well as check errors and edit their data.
Summarizing and analyzing huge chunks of data is also made easy by the solution's pivot tables. Intelligent data filtering and sorting within documents is also another feature available to users.
Polaris Office 2017 also allows for the efficient visualization and presentation of data, thanks to the various sparklines and charts that come built-in with the spreadsheet program. This allows users to simply take a glance at their data to gain insights.
The presentation tool that is part of Polaris Office 2017 has optimal effects and functions, one of which is smart guides that line up and arrange any object they are inserting into their presentation so the overall look is neat.
Media content ranging from hyperlinks, videos, images, and audio can be included in presentations made with the presentation tool, enhancing its appeal. Transitions and animation effects can also be applied.
Slideshow settings in the presentation tool can be configured so that how the slideshows are shown to audiences can be defined and customized by the user.
PDF documents can be viewed in their original layouts with the PDF converter that comes with Polaris Office 2017. Office documents can be easily converted to PDF documents, and PDF documents can be converted to Office documents which the user can then easily edit.
Users will also appreciate the ease with which they can search for specific keywords in a PDF document. Polaris Office 2017 immediately jumps to the keyword once the user enters it.
Polaris Office 2017 gives users the option to either secure a range of sheets or an entire spreadsheet document. Editing rights can also be granted and controlled, so users can pick and chose which team members can go into and edit the contents and data of spreadsheet documents. All of these are part of the platform's document security features, which prevent corporate folders, files, and documents from being accessed by unauthorized people, preventing data leakages and breaches.