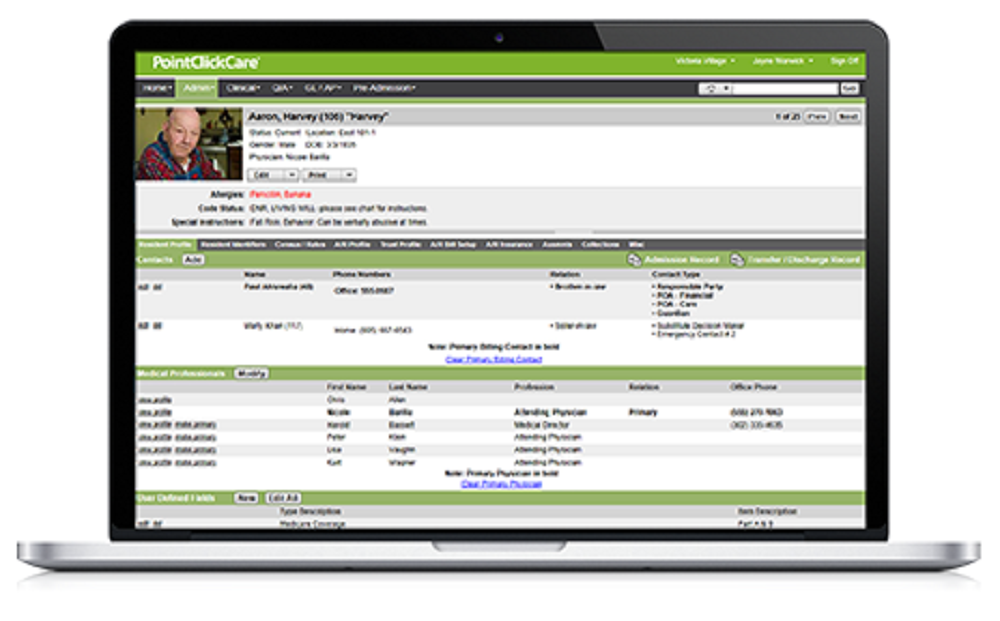 The main benefits of PointClickCare are its robust practice suite, care management module, business analytic module, and compliance and quality module. Here are more details:
Powerful practice suite
PointClickCare is a rich practice suite that aims to turn care business into a stronger one, with improved care delivery. It is a collaborative platform that both streamlines interdisciplinary workflows and gives every essential tool for successfully managing care businesses.
Care management
The care management module is one of the most noteworthy features in the system. It is meant to aid care teams in prioritizing care for the patients. This module integrates other options such as secure conversations, practitioner management, nutrition management, skin and wound, point of care, and medication management. All the aforementioned functionalities combine together seamlessly, which enables collaborators to share their thought on care plans and to speed up the process for coming up with a decision when an unexpected care delivery situation occurs.
Business analytics
Another notable feature of the system is the business analytic module that offers many reliable features such as reports, MDS analytics, protracking analytics, and PointClickCare analytics. Furthermore, it is furnished with an intuitive dashboard that gives live task lists and notifications of critical care issues that need to be addressed immediately. The BI & analytics module enables you to make smart decisions by merging analytic tools to achieve effective data unity. This is helpful in converting raw data into meaningful insights that highly contribute to better care delivery.
Compliance and quality
PointClickCare provides users with highly reliable compliance and quality module that gives them an edge over unexpected happenings. This module is equipped with tools that permit your team to proactively track and manage risks and possibly thwart them before they reach the dangerous levels. With this, all your practices observe quality improvements.