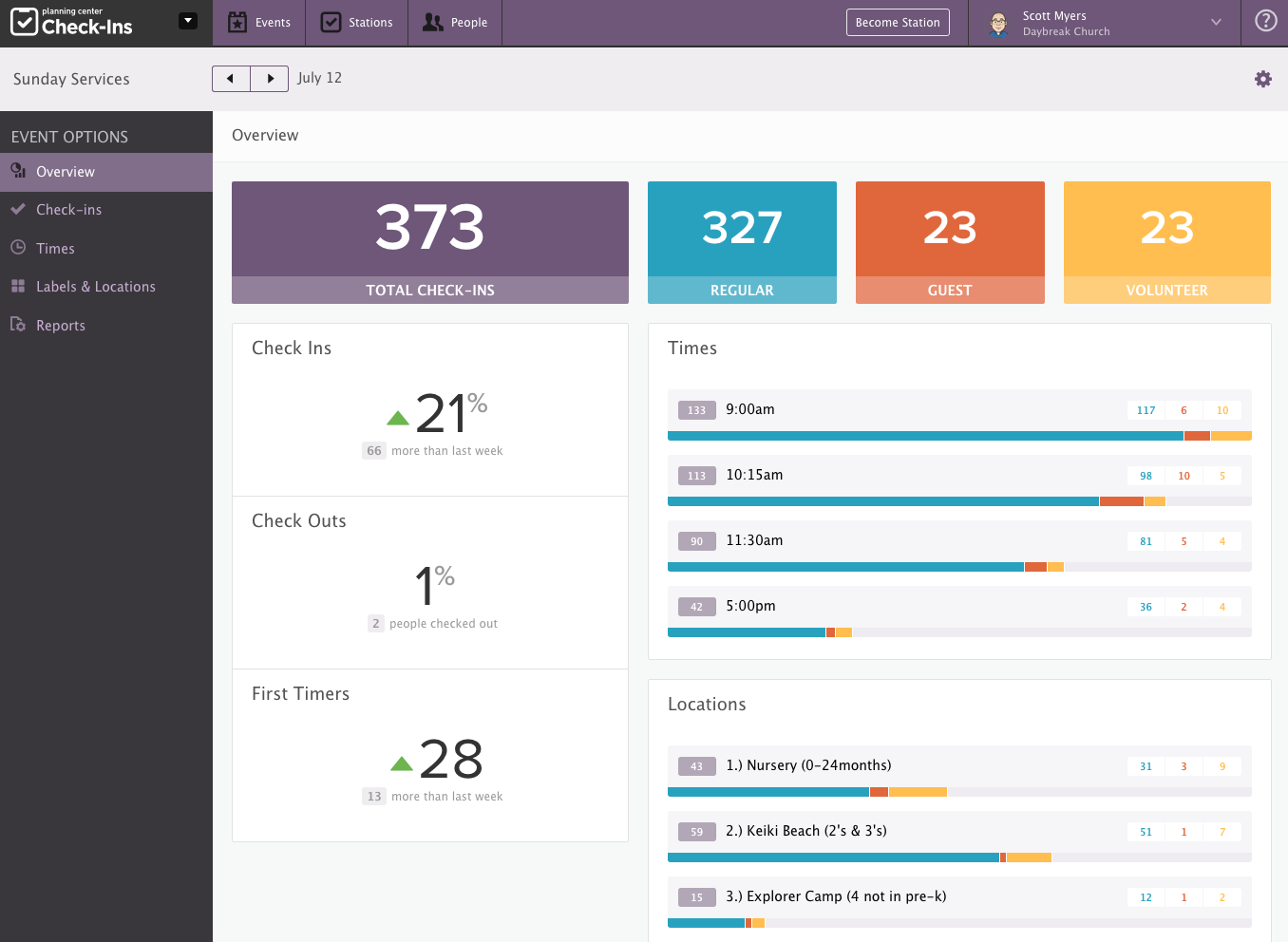 The main benefits of Planning Center are it streamlines your church admin tasks, it helps you manage donations and plan church events. Here are the details:
Manage church members
Planning Center provides a more streamlined approach for churches when it comes to managing their members that is accessible from the mobile devices of their choice. This comes in the form of the Planning Center People app is a tool that keeps accurate and up-to-date information about the members such as their contact data and date of membership. This enables users to view each member's individual record in detail and also to identify the number of people in a certain house. Users can customize what kind of information will be stored about their members with its custom field generator. Members can also be grouped together in a shareable smart list.
There is another feature called Group Management tools that provide better and easier signup and group listing functionalities. This will also help the users in keeping track of the members' attendance on church activities and send them notifications for valuable announcements.
Manage donations
The platform also features Giving, the donation management app, which provides a total solution for handling donation operations. It features unified donor profiles which keeps an accurate record of donor information. It also allows donors to easily give their share online, be it through their debit or credit cards via a web browser. It accurately and quickly counts the cash and checks donated as well.
Manage church events
Planning Center's check-in app provides churches with the means to quickly and securely track and process their guests' check-in details. Registration apps, on the other hand, makes event registration a simpler process. It also accommodates online and offline payment methods. Another tool of Planning Center is the Resource app that aids churches in publishing event calendars, making room reservations, and in managing their resources in a more efficient way. While for easier scheduling of teams and for managing music, Services app is the tool to go to.