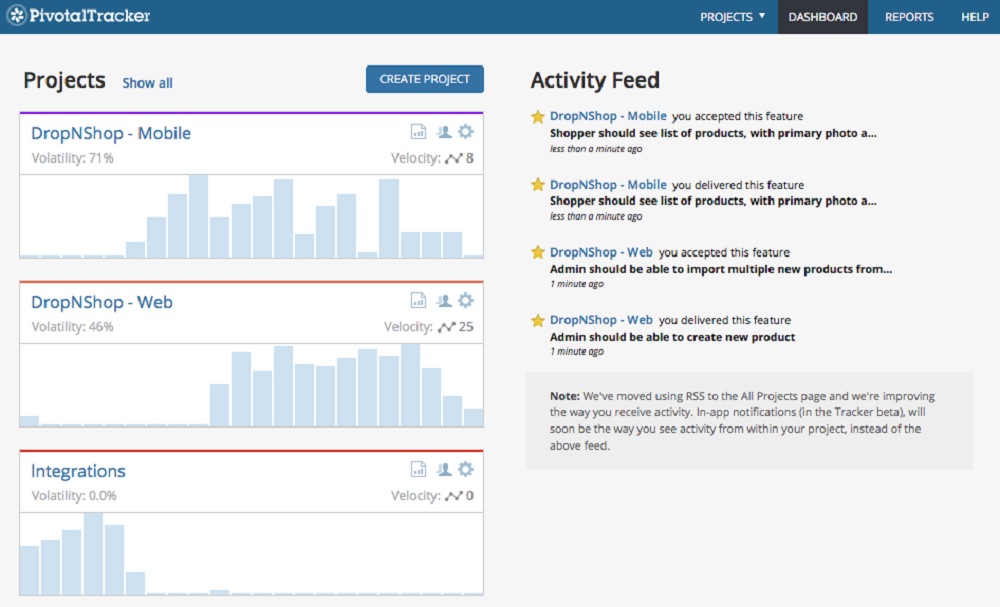 The main benefits of Pivotal Tracker are its total visibility rendered to users, clear lines of communications, and optimized workflows. Here are more details:
Complete Transparency
Pivotal Tracker provides users with total visibility of their projects, allowing them to see everything they need in order to take complete control over them.
Effective Communications Lines
Software developers will enjoy the effective and clear lines of communications that aid them and their team members in sharing their concerns as well as any type of documents, either generally or specifically.
Streamlined Workflows
Pivotal Tracker assists in creating streamlined workflows that are optimized for an efficient and integrated story that estimates, adopts, and implements agile processes.