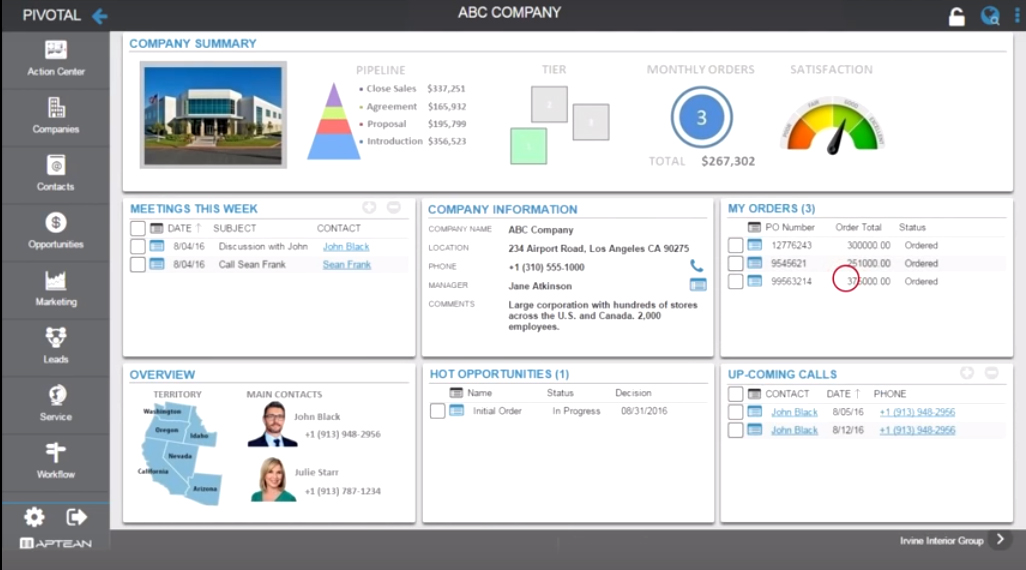 The main benefits of Pivotal CRM are the shortening of the sales cycle, enabling you to accomplish your goals faster, and integrating with your existing systems.  The automation of processes to acquire leads helps you focus on key prospects and optimize your resources. This creates quality deals and helps you avoid being misled by false leads and other bothersome tasks. This would increase group morale and improve your company's competitiveness. Pivotal CRM also has a mobile app for accessing customer data conveniently anywhere.
The software also allows you to decide on your own sales approach. To that end, it presents your customer needs and interests and related information that would allow you to address them accurately. The system also helps you build and retain long-term partnerships with clients through transparency and accuracy.
As part of the Aptean suite, Pivotal CRM can easily integrate with other CRM solutions for added functions. Aptean also offers other extensions for your management system and IT and has recently acquired Onyx CRM.