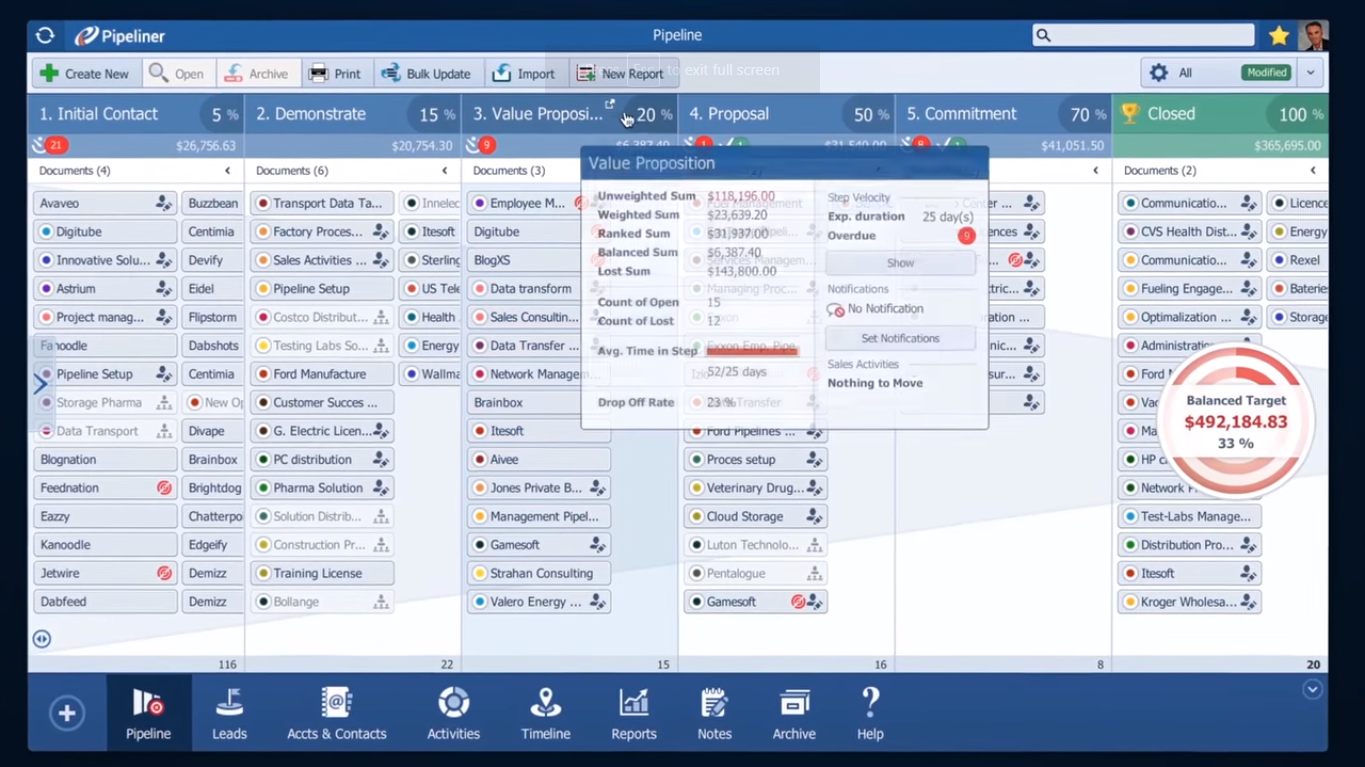 The main benefits of Pipeliner are its highly navigable interface, the speedy generation of insights, and its collaborative features.
Pipeliner has a visual interface that promotes ease-of-use. As such, users can customize settings, transfer data, and introduce it to new employees quickly. A context-sensitive assistance feature is also available, which aids users in navigating the software and familiarizing themselves with it.
The intuitiveness of the solution also extends to its generation of insights. Users can generate reports speedily so that they may make quick yet informed decisions at any time. And with the visualization capabilities of Pipeliner, users can easily digest information regarding their sales performance. On top of that, such data is accessible from mobile devices.
Furthermore, Pipeliner facilitates the collaboration between sales representatives and senior management. Its collaboration features enable the sharing of information that helps representatives focus on quality leads.