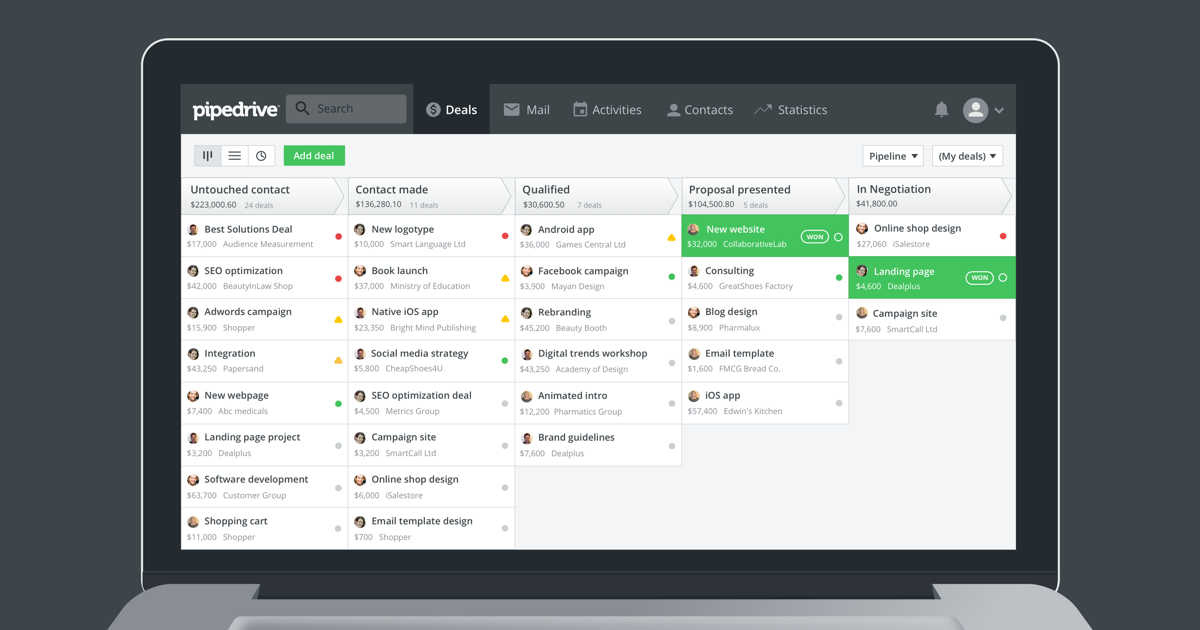 Pipedrive gives you a user-friendly and efficient overview of the sales pipeline. Your sales team will appreciate the system because it has sales pipeline methodology built into it. It displays your deals according to different sales stages, allowing you to view your team's progress, and check which deals should be prioritized. You can also view the specific progress of each sales team member as well as deals offered to leads.
One of the benefits we consistently note in our Pipedrive reviews is that it helps you select the right activities and deals to concentrate on. This is why this app is highly helpful for sales professionals, sales managers, and business owners. You can customize everything with Pipedrive. You can add customized fields to modify your sales pipeline stages according to your business requirements. You can also turn on and off entire modules with just one click.
You can use the mobile apps to take your sales pipeline wherever you go. If you are a tablet user, you can use the app's mobile web version on your preferred browser. All data is backed up in real time to a different server. You can also take notes during a meeting or call using this solution.
You can close deals more easily with the app's Timeline View which helps to select the right deals and activities to concentrate on. Pipedrive is a secure app that is used by thousands of clients around the world. It offers secure hosting infrastructure as well as nightly backups in multiple locations. Check these Pipedrive reviews for more details about their software.
Pipedrive is offered in 13 languages and as well as in all major currencies and several minor ones. It provides a robust API to enable seamless integrations with the other business systems you use. Finally, it is easy to import your existing data to Pipedrive, or export it into another platform.