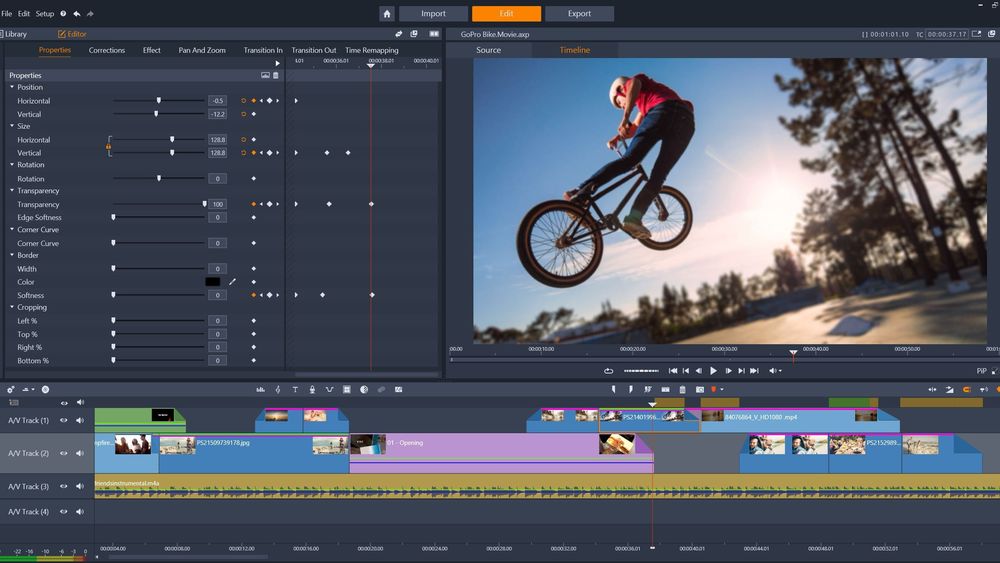 The main benefit of  Pinnacle Studio 21 is its intuitive user interface leading the pack. The interface is designed to streamline all editing workflows and quick access to the tools. Users can also streamline their workplace, thanks to detachable panes that give them more control over editing parameters.
Aside from organizing, basic editing, and exporting tools, Pinnacle Studio 21 also features a spectrum of pro-grade editing tools. These include multi-camera editing, split screen, 360-video editing, and 4K compatibility. Aside from granting editors flexibility and versatility, these features combined to result in unique workflows, whether one is importing, sorting, or building perfect projects from media clips. Raw footage can easily be transformed into finely polished videos fit to be shared with friends and families.
The multi-cam module is another noteworthy feature sure to catch the eye of editors.  This module is capable of combining up to four video clips and gives you a smooth transition and polished video results.  
Pinnacle Studio 21 also features a morph transition module. With this module,  one clip can be morphed into another clip giving you a seamless transfer in between these clips. These transition functionalities give editors controls that result to beautiful projects.