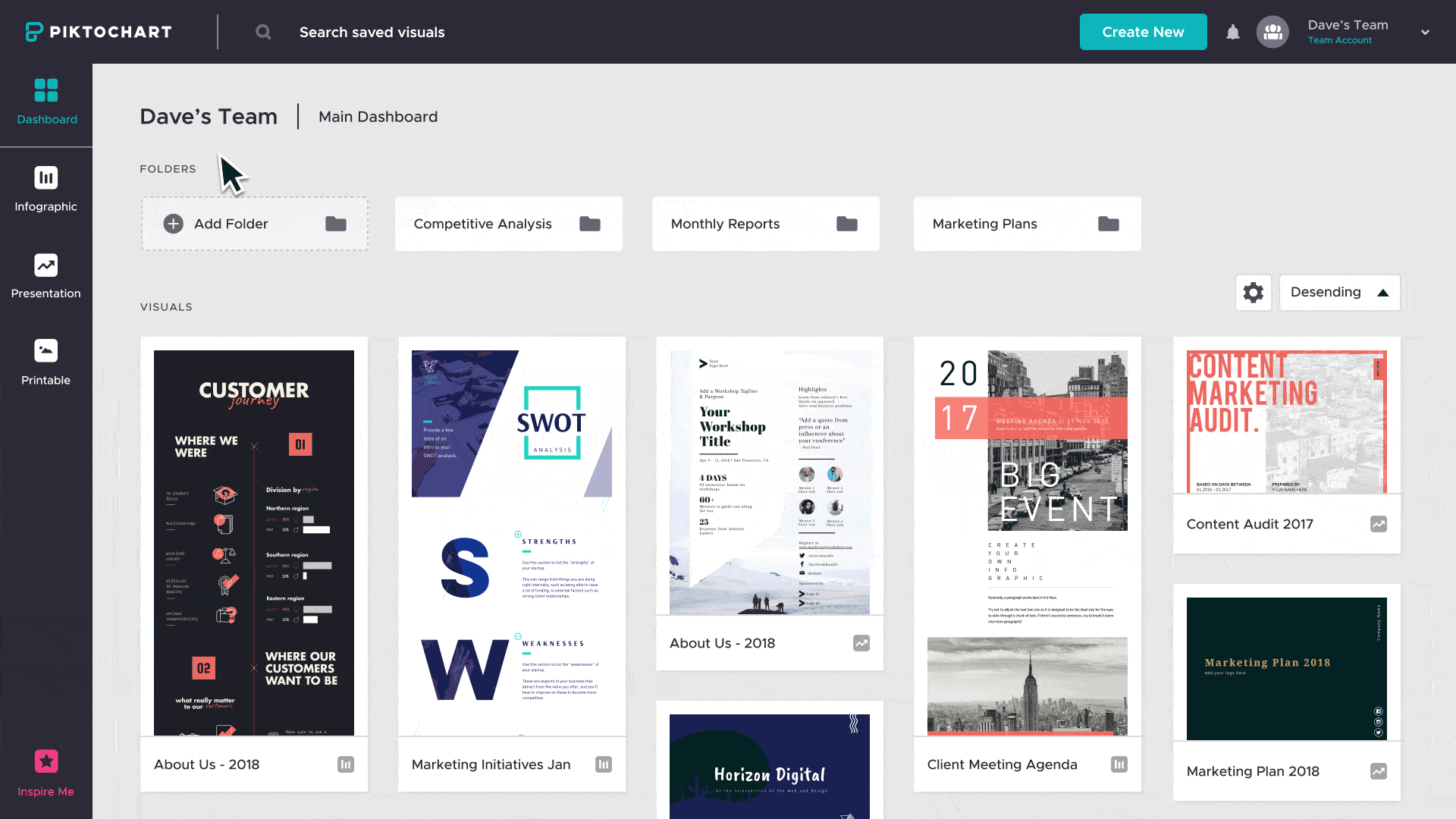 The main benefits of Piktochart are its intuitive platform, rich design toolkit, versatility, and free product. Here are the details:
Rich design toolkit
Piktochart comes with a robust feature set that helps you to create impressive infographics for your website, blog or social media pages. You get to utilize interactive maps and design drive charts, configurable canvas, and icons. You can also embed videos, maps, charts, and links. The software has an easy HTML publishing feature that allows you to upload your work fast and without a hitch.
Beginners will find the rich design toolkit a good way to execute their ideas at once. Meanwhile, professionals will find it a good addition to their studio.
Easy to use
Even as Piktochart is suitable for professionals, it is designed for beginners, especially those who are just starting to appreciate design. It has an intuitive interface, hence, anyone can grasp navigation fast and find the tools logically placed for easy access. The software has a wide array of themes and templates to help newbies get their design up to speed. Even so, you can configure the templates to your liking, so as you get more confident and experience, the software adapts to your skills level.
Versatile application

Piktochart can be used for a variety of platforms. These include websites, social media pages, blogs, and reports. Likewise, it can be a visual aid tool maker for schools, offices, and organizations. You can customize the output to the file format you like, such as PNG, JPG and PDF, allowing you to share your work easily.