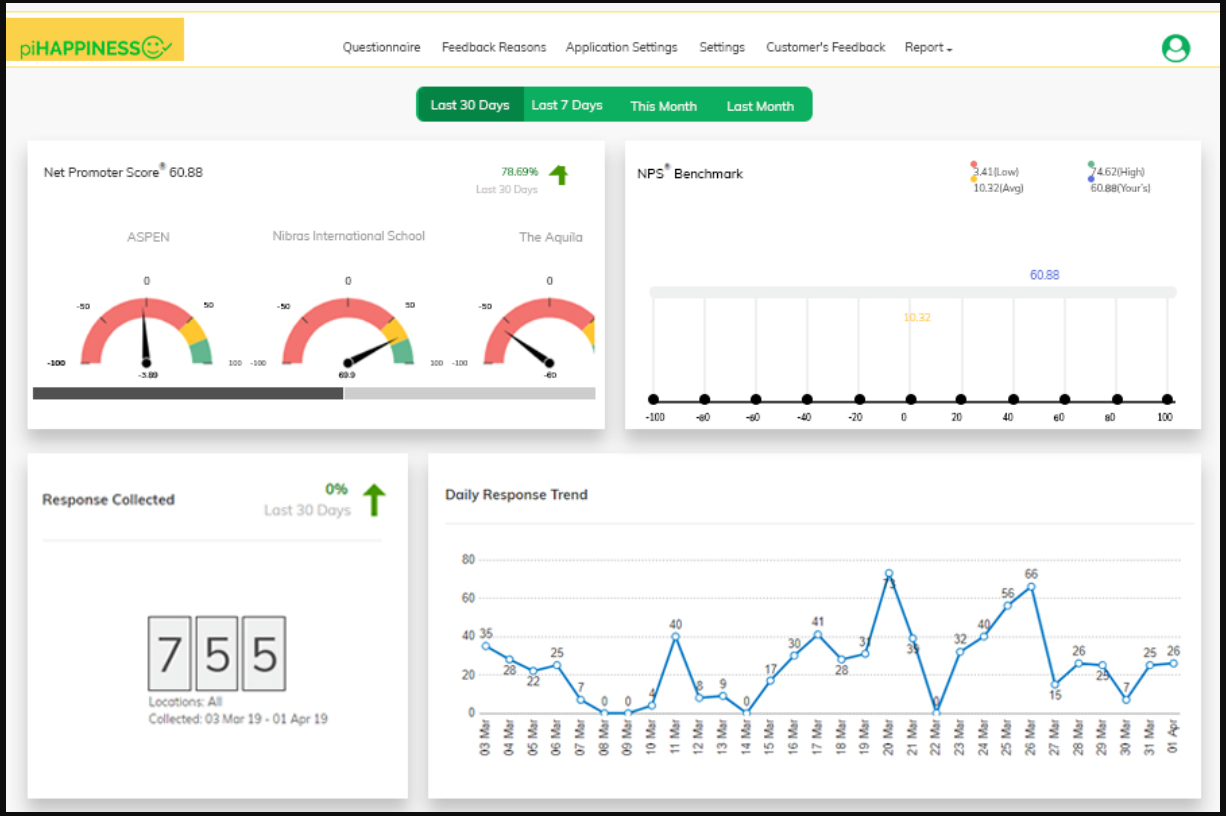 The main benefits of piHappiness are its ability to collect customer feedback and measuring satisfaction levels of customers. The solution has numerous features that includes:
Feedback and Survey Collation
piHappiness comes with a survey builder that aids users in creating eye-catching and customizable surveys.
Feedback Channels
The tool allows users to take a snapshot of customer feedback in various modes which include the Web, Android-based devices, iPhones, iPads, and automated kiosks. In addition, users can receive live customer feedback at any time of the day or night.
Multilingual Support
piHappiness provides support for over 90 languages. It allows customers to give their own personal feedback in their own native language.
Customized Reporting and Scheduling
The software provides customizable reporting and enables users to look into reports in different forms for simpler data interpretation. piHappiness lets users receive monthly, weekly, and daily feedback reports in their inbox while tracking customer feedback.
Powerful Analytics
piHappiness contains powerful analytics that helps users acquire important insights by providing extensive customer satisfaction and experience.
Data Analysis and Issue Resolution
The platform effectively analyzes data and enables users to concentrate on areas that need improvement according to customer feedback. This allows for swift action in resolving problems efficiently.