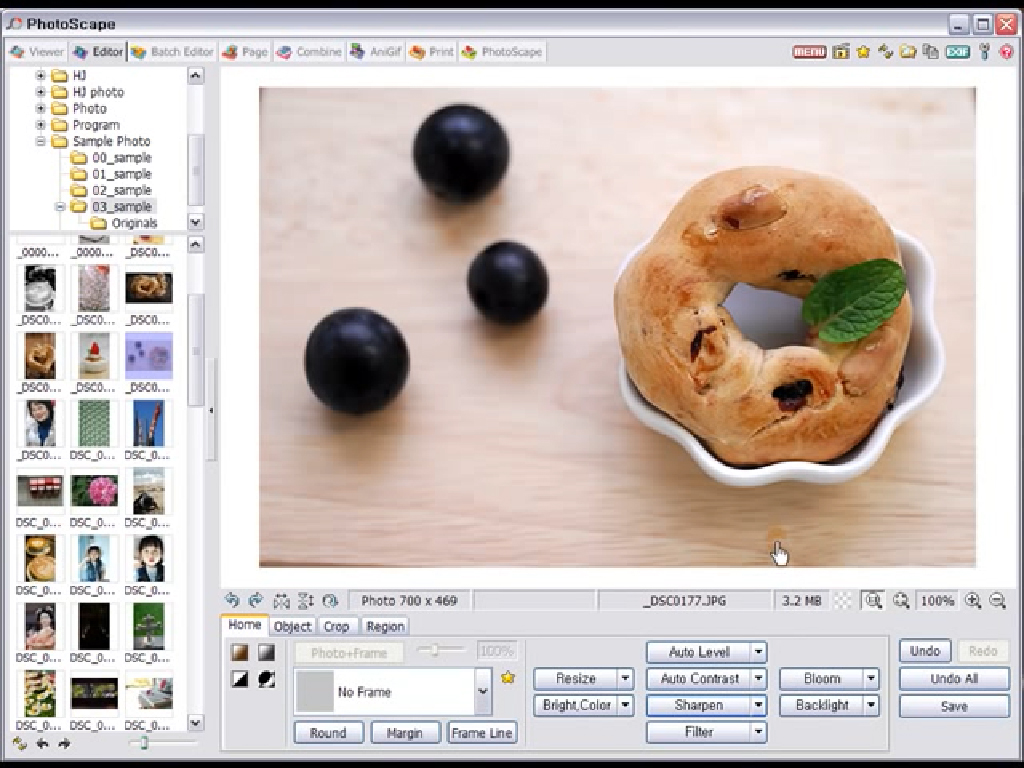 The main benefits of PhotoScape include its wide array of editing and effects tools and simple-to-use interface. Here are the details:
PhotoScape sports a user-friendly photo editor with a smooth interface. Using PhotoScape gives users access to basic photo enhancement tools like color adjustment, cutting, resizing, printing, and GIF animation. Even better, it also has other functionalities like batch editing function, a built-in screen capture tool, image viewer, and other effects.
PhotoScape's editing toolkit is sure to impress. Its features are perfect for beginners as they are easy to understand and well-labeled. Users can tinker around with the options when retouching their photo and not have to worry as the app has a reliable undo function so users can start over again in case they don't like the results.
The Batch editor function is another feature that is sure to catch the eye of users. It's especially convenient for users who edit a lot of photos on a regular basis, as it allows you to rename, convert, or resize several photos. RAW images can also be easily converted to JPEG images with the RAW converter. What this also means is that PhotoScape can open RAW Images from camera brands like Canon, Nikon, and Olympus.