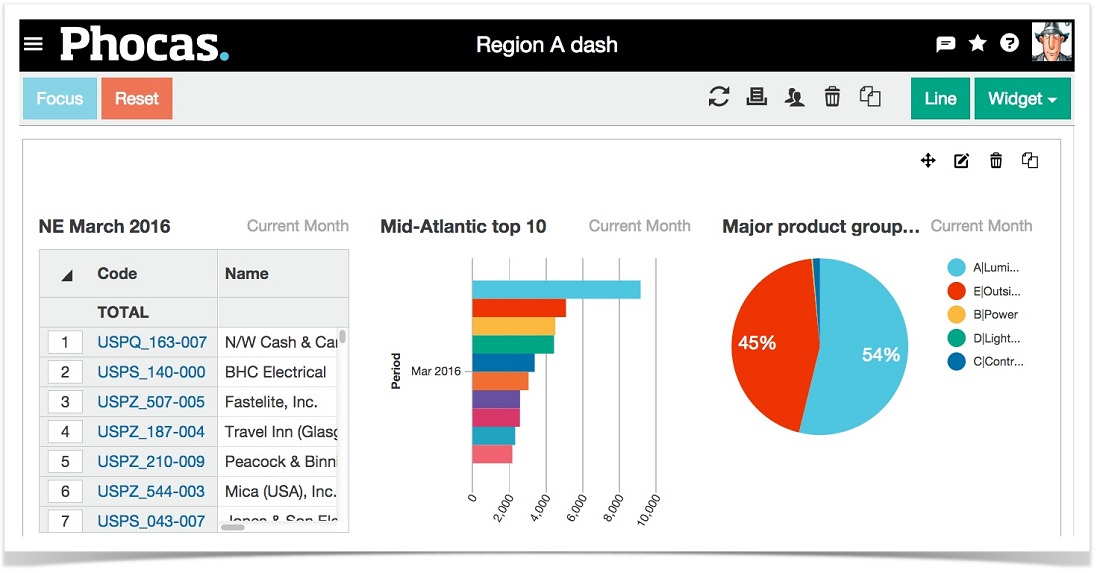 The main benefits of Phocas are its capability to easily gather data from various sources, intelligent data discovering functionalities and interactive dashboard that provides visual summaries. Here are more details:
Easy Gathering of Data
The system can bring up essential data within just a few seconds on budgets, profit margins, inventory, prices, forecasts, global, local or regional sales, etc. The platform lets users perform data interrogation, data consolidation, modeling, and trend identification to stay ahead in the competition.
Smart Data Discovery Capabilities
Phocas is useful in both exploring details and looking at the big picture since it can aid users in discovering precise data in real time. The system follows the users' train of thought in handling critical business questions. The tool answers the questions while at the same time, also uncovering new questions and exploring new opportunities that may not have been thought of in the company.
Interactive Dashboards
Phocas dashboards provide companies with gorgeous visual summaries of their business data. Users can rapidly create, customize, and revise an interactive dashboard as well as collaborate with their teammates without having to ask assistance from the IT department.