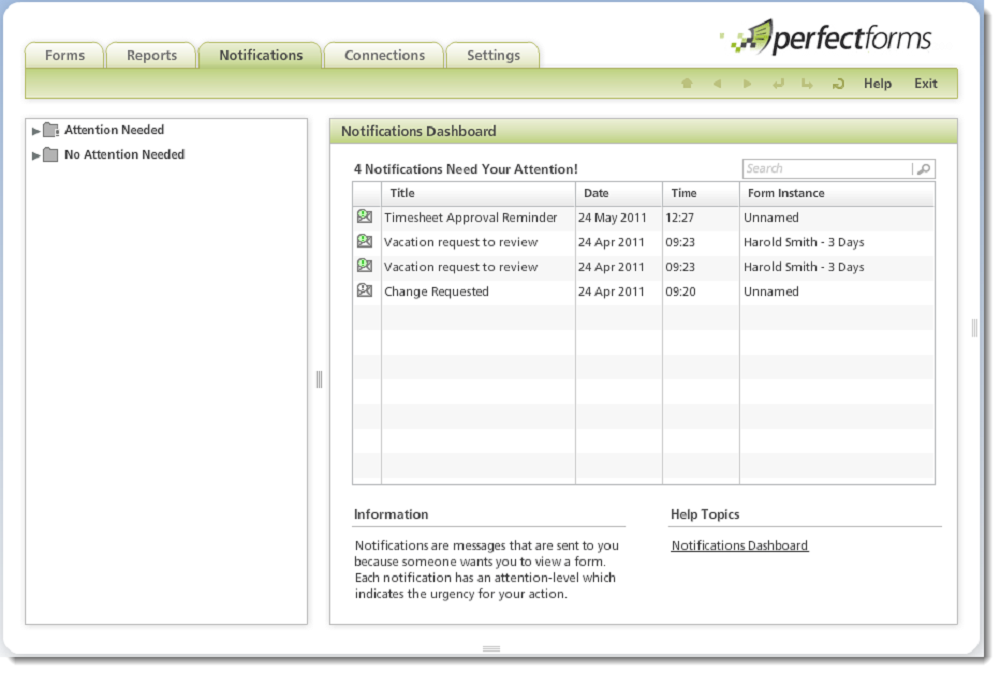 The main benefits of Perfect Forms are its ease of use and access, reduction in the reliance on IT support and resources, visualization and reporting features, and no-code form production. Here are more details:
Easy to Access and Use
Perfect Forms is highly flexible when it comes to deployment aspect since it can be accessed both on cloud and on-premise. Thanks to this, work teams are able to afford the mobility they need regardless of whether they're in the field or in the office. Aside from that, Perfect Forms also provides a convenient experience to users through its drag-and-drop editor for easily creating new forms or workflow apps. They can also revise the existing ones.
Less Reliance on IT Support
The platform reduced the employee's reliance on IT teams while facilitating workflow compliance among the teams at the same time. This is because every form is readily accessible via any type of device. Users can even share their web forms and workflow apps with the team at the draft mode in order to test them before they delve into the publication process.
Reporting and Visualization Capabilities
Perfect Forms provides users with a wide array of integrated reporting capabilities. It also supports real-time visualization for forms or apps, together with key elements like workflow summaries, charts, tables, and lists.
No-Code Solution
Users are able to create any type of online form or workflow app without having to write any code. They only need to utilize the drag-and-drop editor in order to design a pixel-perfect user interface. They can then map the workflow, produce reports, and then integrate it with other solutions. None of which requires a single line of code.