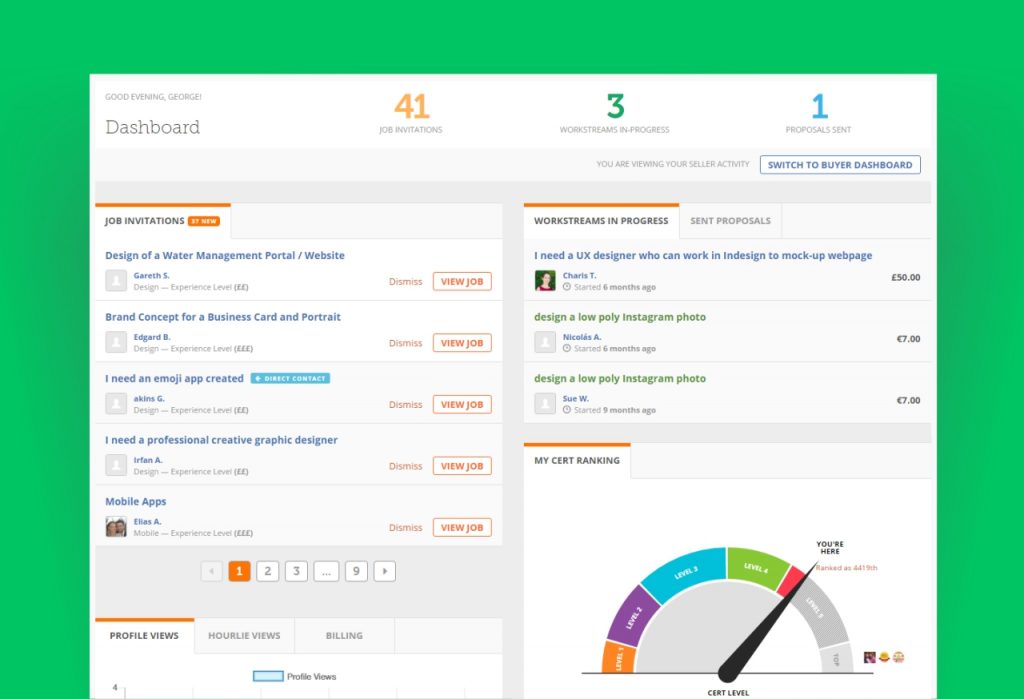 The main benefits of PeoplePerHour are its global reach, ease of use and value for money.  These are what to expect when you implement PeoplePerHour:
Go global or local
The marketplace gives you access to talents everywhere, whether you need talent in your region or elsewhere. Smart filters let you narrow down your choice.
Get the right talent
At a fraction of a cost of hiring a full-time HR team or outsourcing to an agency, the marketplace increases your chances of getting the match based on your needs. Getting the right talent is key to staying competitive; job marketplaces like PeoplePerHour should be part of your business strategic toolkit.
Assessment from the get-go
The provider assures businesses that its talent pool is assessed and shortlisted. You only get qualified candidates, it says, a big help in fast-tracking the hiring process.
Budget-friendly
You can cost out non-critical work to a job marketplace like PeoplePerHour and reduce your operation cost significantly. The same is true with seasonal or project-based tasks. Similarly, it is easy to forecast costs when you deal with per-hour or fixed rates.
Easy dashboard
The platform gives you a dashboard to oversee the entire hiring process. You get all conversations, files and profiles in one location, with a dashboard that can make hiring smooth and without the clutter or problem of lost files or candidate data.