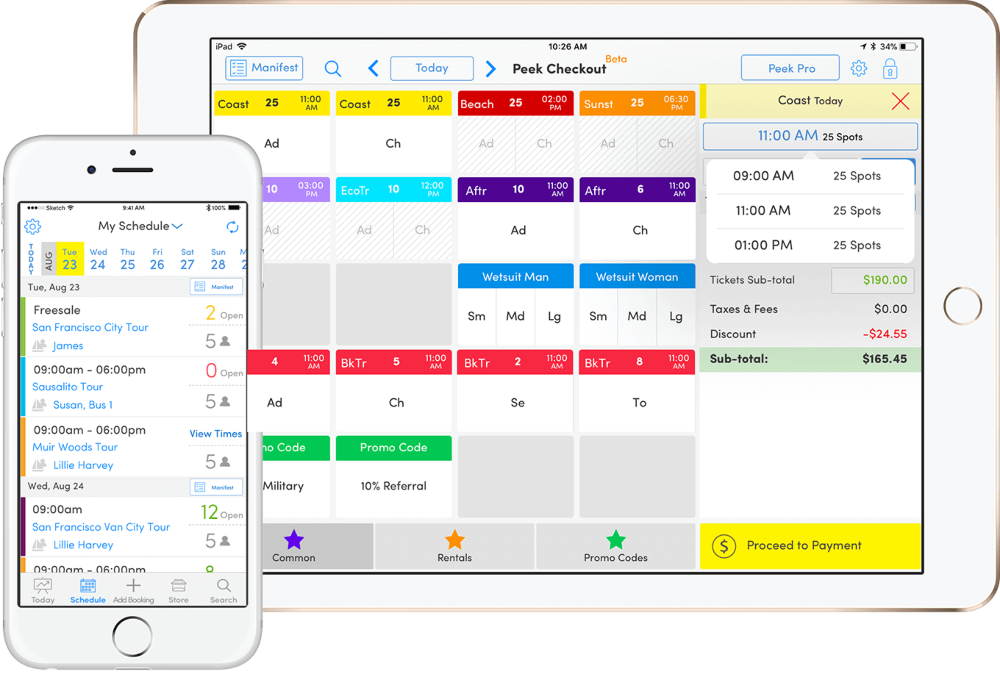 The main benefits of Peek Pro are its optimization for mobile devices, its real-time availability and allocation, and its customized reports.

With Peek Pro, touring and travel websites can be turned into booking platforms. Business hours do not matter as site visitors cab book even when business hours are over. The software is also designed to work well on mobile devices, so customers can book on a site even when they are using a tablet or a mobile phone.
Overbooking is prevented by real-time management, and the reduction in paperwork results in a more productive team as they no longer have to deal with emails and phone calls. Customers no longer have to make calls thanks to real-time allocation and availability. Users are also updated with real-time information so that long waiting times, booking efforts, and complicated check-ins are avoided.
Conversions and website performance are tracked by the software, and customized reports come up with accurate information. Bookings from resellers can also be easily monitored.