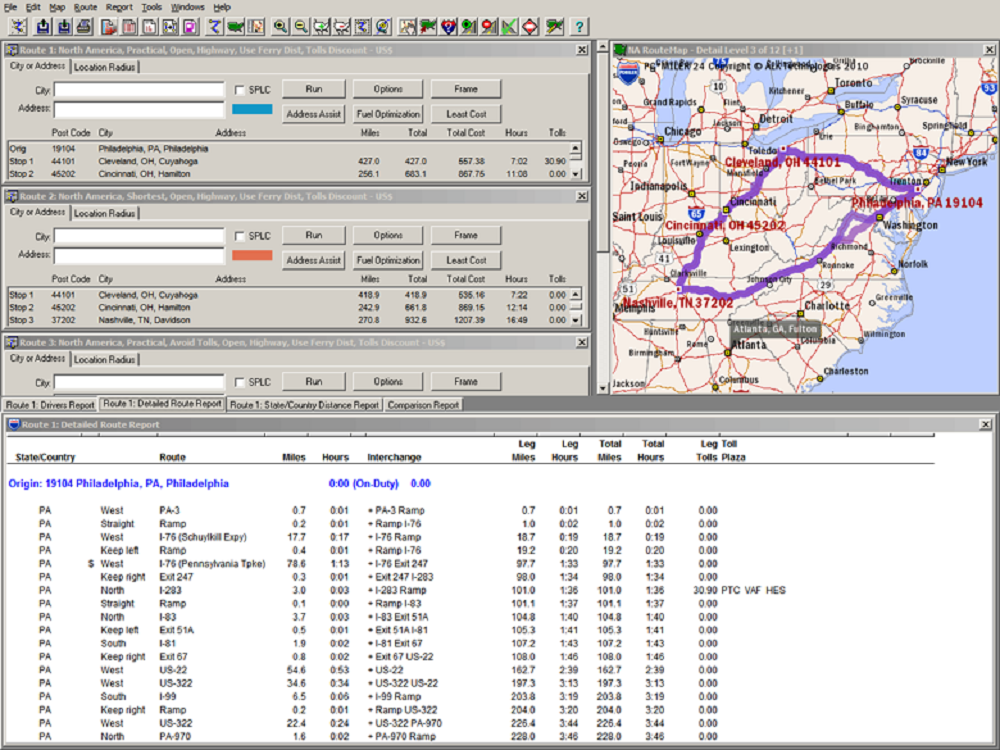 The main benefits of PC*Miler are its robust and extensive features for managing commercial trucks, its worldwide availability, and its capability to transmit reliable planned routes. Here are more details:
Rich fleet management solution
PC*Miler is able to aid companies in boosting their revenues and cutting down expenses at the same time because it is equipped with cost-effective and safe routing tools. Users can be sure of the tools' quality since whether they are for truck-specific routing, vehicle mapping, or others, they are all in compliance with the industry standards.
Out-of-route mileage can also be eliminated, which allows users to save both valuable time and money that would have been spent on tolls and fuel. The system also features a built-in HOS Manager that can factor in all stops and breaks in the planned route, making them more productive.
Can be used anywhere
The system is available for use by almost any businesses anywhere in the entire world since it is equipped with worldwide and rail map information. Businesses are able to achieve better credibility and enhanced service quality through the establishment of the system's true cost rating.
Provides reliable travel information
PC*Miler is capable of transmitting planned courses directly to the technicians on the road. This assures the business heads with true and complete route compliance. The system is also able to take advantage of its traffic monitoring in real time, which is helpful in providing more accurate estimates of travel duration as well as arrival time. And because the schedules given to clients are precise, businesses are able to establish better credibility.